Fox News Reporter Hugs Son Live On Air While Reporting On Shooting At His School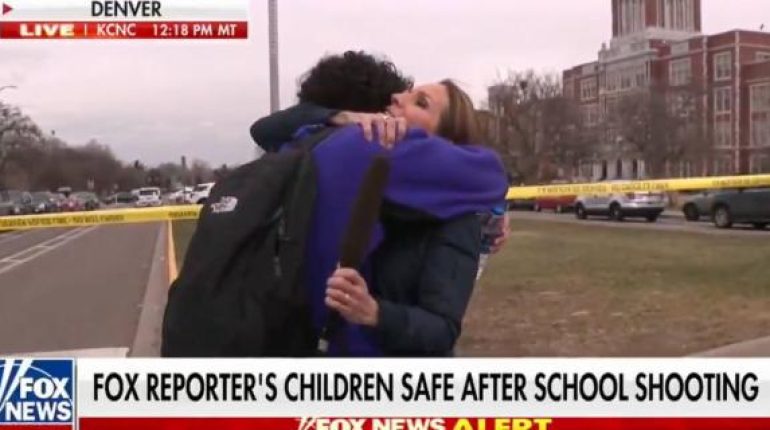 Posted March 27, 2023 by: Admin #News
A Fox News reporter covering a school shooting was reunited with her son during a live broadcast in Denver, Colorado. Alicia Acuna was reporting outside East High School when a student produced a handgun during a search and opened fire, seriously injuring two school administrators. Acuna excused herself suddenly as she saw her son approaching and embraced him. "I'm sorry, I have not seen my kid since this all went down," she said. "I'll just finish this real quick, OK?"
Advertisement:
Acuna's son was at the school and had been texting her about the situation. He was the one who told her what was happening, combined with information from her sister whose daughter also attends the school. Acuna said her niece was hiding in a closet, texting her mom. Her two stepsons also attend East High School, and she has two children who already graduated.
The shooting comes just over a month after an East High student was killed in a separate shooting near the school. At least a thousand students staged a mass walkout in response to that incident, calling for stronger gun control laws. The victim in the February 13 shooting, 16-year-old Luis Garcia, sat beside Acuna's son in Spanish class.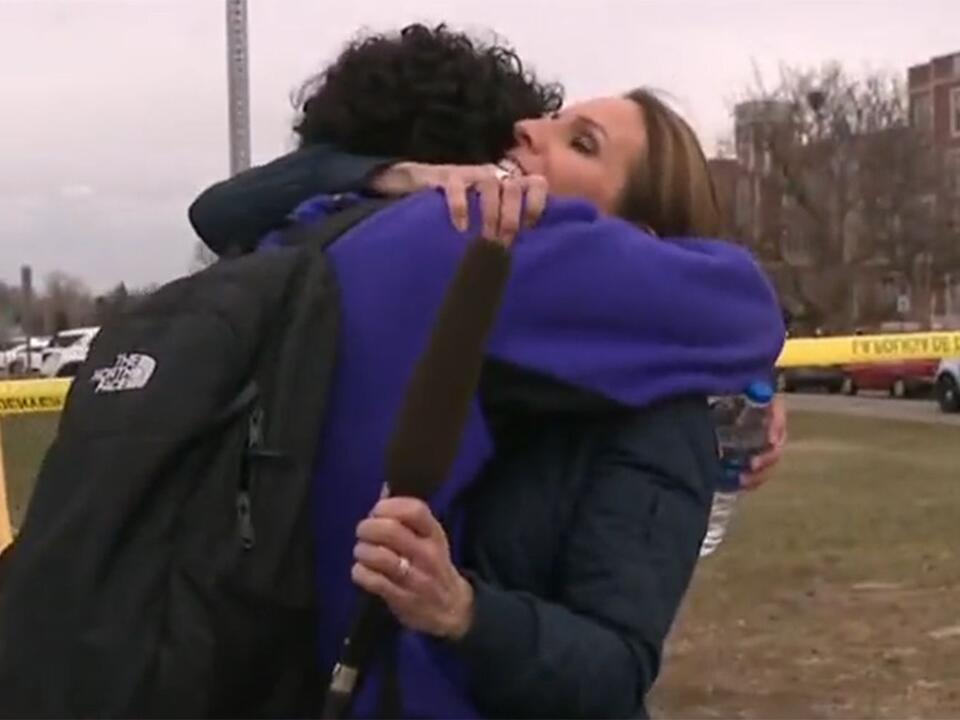 Advertisement:
"The students here have already been rocked by that," Acuna said. "It's been a pretty tough school year for these kids."
The shooter in the latest incident, a 17-year-old male student, fled the school after opening fire and remains at large, according to Denver Police Chief Ron Thomas. The school is closed for the rest of the week.
The emotional moment of Acuna reuniting with her son on air highlights the impact of such tragedies on families and communities. It also shows the importance of journalists who are often on the front lines covering these events and the personal toll it can take on them.
Advertisement:
As the country continues to grapple with gun violence and the devastating impact it has on communities, it is clear that more needs to be done to prevent such tragedies from occurring. Stronger gun control laws, improved mental health support, and increased awareness of the warning signs of potential shooters are just some of the measures that can help address this pressing issue.
Advertisement:
Advertisement:
Thanks for your SHARES!
You May Also Like
Add a comment