8 things to do and see in Japan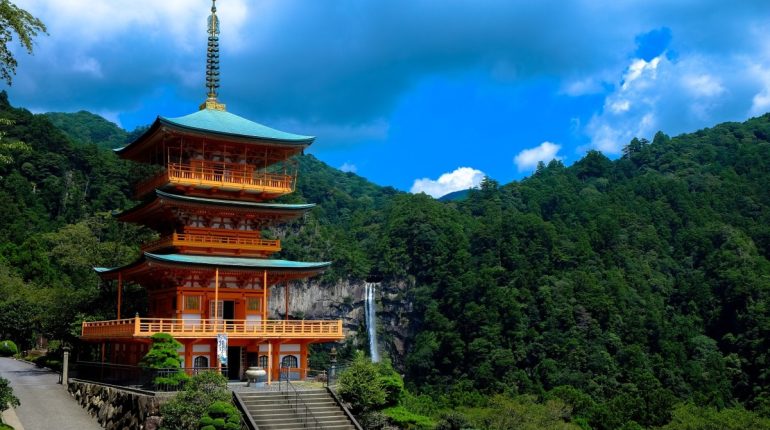 Posted June 27, 2023 by: Admin #Travel
Japan, a captivating destination, is worth a visit even if you're not particularly drawn to manga, sushi, or anime. Unlike other Asian countries with grandiose monuments, Japan offers an experience where the subtle intricacies of daily life transport you to a realm that feels like another world, thanks to its uniquely rich culture.
Advertisement:
While living costs in Japan can be high, comparable to other destinations, it is still feasible to explore this country and immerse yourself in its culture without breaking the bank, as long as you exercise a modicum of caution. With its convenient accessibility, safety, delectable cuisine, and the warm reception extended by the Japanese towards foreigners who make the effort to engage with them, Japan guarantees a fulfilling experience.
KYOTO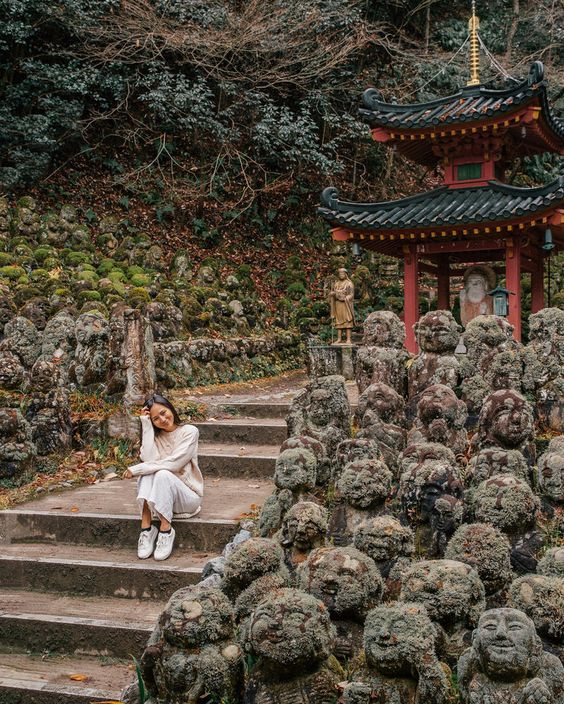 When it comes to exploring the wonders of Japan, Kyoto has no equal, making it a must-see destination. Brimming with a plethora of sights and captivating experiences, this city offers a rewarding trip that can easily occupy a week of your time.
Advertisement:
Not to mention the ethereal beauty of Arashiyama Bamboo Forest, where towering bamboo stalks create a mesmerizing symphony with nature. Admire the impressive brilliance of the Golden Pavilion and the Silver Pavilion, both of which are architectural marvels of cultural significance.
And be sure not to miss the enchanting Kiyomizudera Temple, an ancient sacred site offering breathtaking panoramic views of Kyoto. If you're lucky, you may catch a glimpse of the graceful geishas gracing the streets of the Gion district, a symbol of elegance and tradition.
For a sensory feast, take a stroll through the bustling Nishiki market, where an array of flavors, aromas and colors await you, tantalizing your taste buds and arousing your curiosity.
Advertisement:
HIROSHIMA MUSEUM AND PEACE MEMORIAL PARK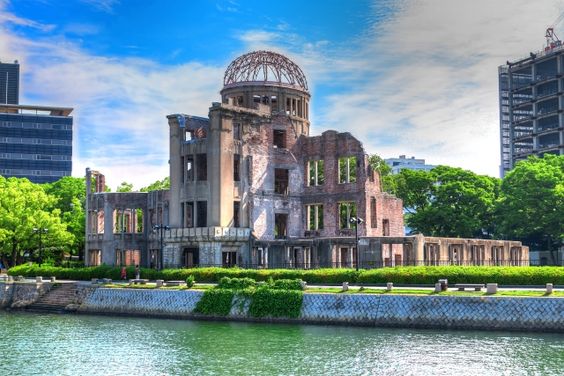 When it comes to exploring the rich history and profound significance of Japan, a visit to the Hiroshima Museum is a must. Offering a deeply moving and stimulating experience, this museum stands out as a singular destination for those seeking to understand the impact of the atomic bomb and the resilience of the human spirit.
The Hiroshima Museum is a powerful testimony to the tragic events of August 6, 1945. Through powerful exhibits and informative displays, visitors can understand the devastation caused by the atomic bomb, while highlighting the city's remarkable reconstruction and commitment to peace.
Advertisement:
THE ISLAND OF MIYAJIMA
Located near Hiroshima, the captivating island of Miyajima presents yet another compelling reason to visit this remarkable region of Japan. Renowned as one of the country's most picturesque destinations, Miyajima has captured the hearts and lenses of photographers worldwide, thanks to its iconic red Torii gate emerging gracefully from the sea.
Miyajima, also known as Itsukushima, offers a breathtaking fusion of natural beauty and cultural significance. As you approach the island, the awe-inspiring sight of the majestic Torii gate, seemingly floating on the water, creates a mesmerizing and timeless scene.
NARA AND THE TODAI-JI TEMPLE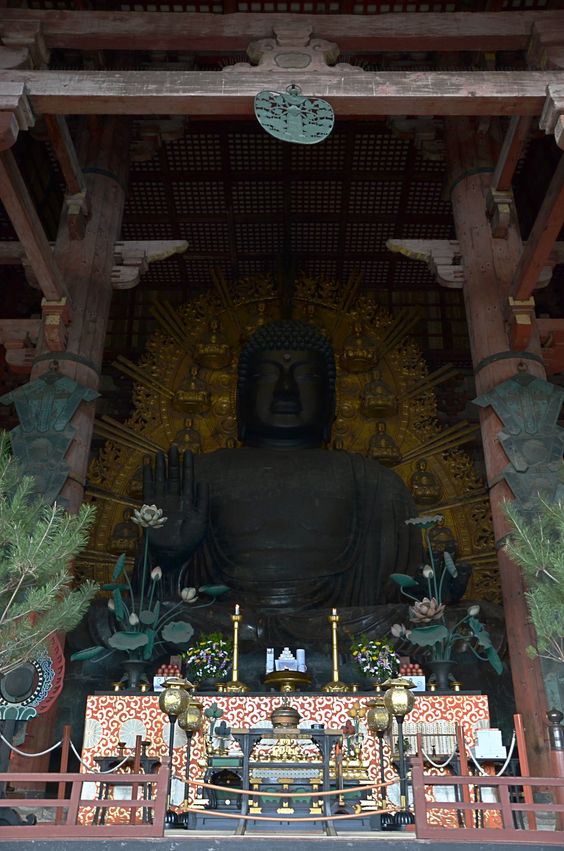 Nara, a city steeped in ancient grandeur and historical significance, attracts travelers with its crown jewel: the awe-inspiring Todai-Ji temple. Although it doesn't rival the grandeur of the temples at Angkor Wat, Todai-Ji's size and magnificence are sure to leave you breathless.
Advertisement:
As you approach the temple, its imposing wooden structure bears witness to human ingenuity. In fact, it has the distinction of being the largest wooden building in the world, a truly remarkable feat.
Inside the temple, you'll find a sight that evokes a sense of reverence and wonder: the colossal bronze statue of Buddha. This monumental masterpiece, known as Daibutsu, exudes an aura of tranquility and majesty. At an impressive height, it is a poignant symbol of spiritual devotion and artistic excellence.
VISIT JAPAN DURING HANAMI – CHERRY BLOSSOM SEASON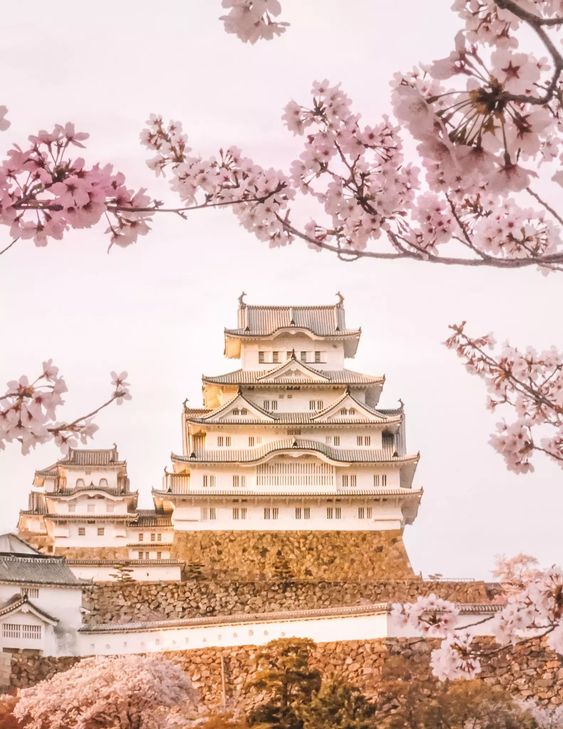 Advertisement:
These delicate pink blooms surpass even the vibrant autumn foliage, captivating visitors from around the world. Immerse yourself in a picturesque landscape as cherry blossoms blanket the country, creating a serene and enchanting atmosphere. Witness the centuries-old tradition of hanami parties, where locals gather under the cherry trees to celebrate the ephemeral beauty of nature. Don't miss this opportunity to embrace Japan's rich cultural heritage and witness the mesmerizing spectacle of cherry blossoms in full bloom.
GO TO A SENTO OR ONSEN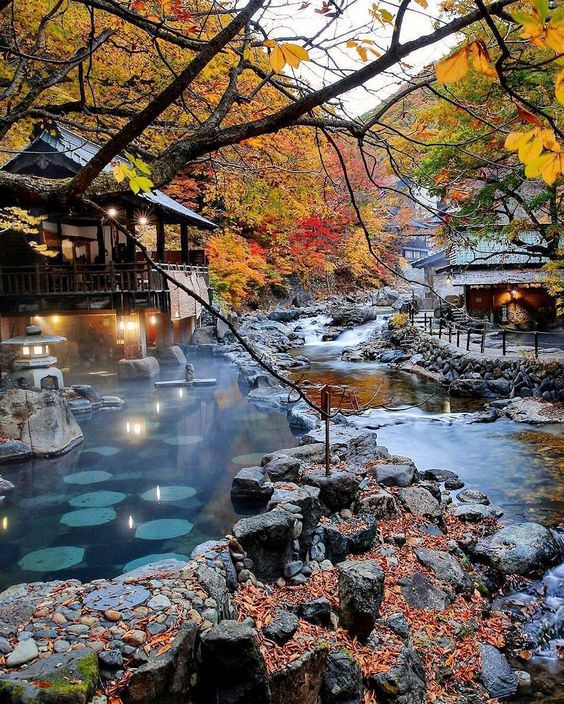 As you shed your initial restrictions, you'll discover a world of deep relaxation and wonder why you didn't embark on this tranquil journey sooner. You'll discover the art of letting go as you immerse yourself in soothing waters and enjoy the therapeutic ambience that awaits you. Succumb to the allure of these age-old traditions and let yourself be seduced by the profound serenity and rejuvenation offered by these sacred spaces.
TOKYO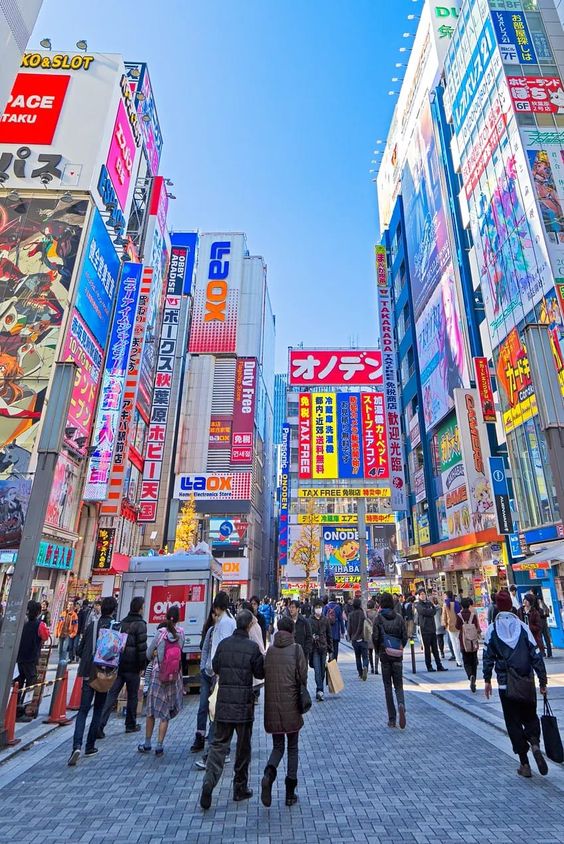 Advertisement:
Enjoy a captivating journey as you dive into the vibrant metropolis of Tokyo, Japan. You'll have an unforgettable cultural experience, rich in fascinating attractions:
Take in the lively spectacle of the Tsukiji fish market, where the overflowing energy and fresh seafood will leave you breathless.
Sail through the iconic Shibuya Crossroads, a fascinating intersection bustling with the life and vibes of the city.
Find tranquility amidst urban chaos in the Shinjuku Gyoen garden, an oasis of serenity adorned with blooming flora and serene landscapes.
Climb the Tokyo Sky Tree for breathtaking panoramic views, booking your ticket in advance for an unrivalled perspective.
Discover the enchanting Yoyogi Park, a vast green haven ideal for strolling and people-watching.
Pay homage to tradition with a visit to the impressive Meiji Jingu Shrine, a sacred site steeped in spirituality.
Finally, be amazed by the Robot Restaurant show, a fascinating fusion of technology, music and dazzling performances that will leave you breathless.
Advertisement:
Advertisement:
Thanks for your SHARES!
You May Also Like
Add a comment