Beautiful Grinnell Lake in Glacier National Park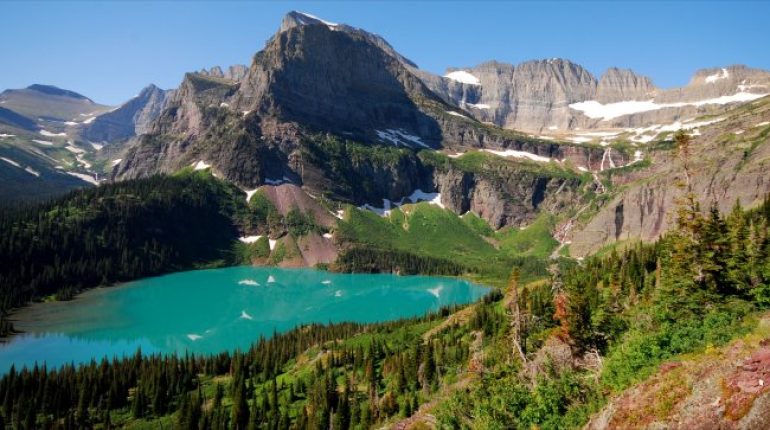 Posted April 10, 2023 by: Admin #Travel
Grinnell Lake, situated in Glacier National Park, Montana, United States, bears its name after the renowned conservationist George Bird Grinnell. The lake's captivating beauty is attributed to the transportation of rock particles from the Grinnell Glacier that endows it with a dull turquoise hue. At different times of the day, the lake exhibits a striking emerald or a subdued turquoise tint, owing to the angle of the sun's rays and the sediments' concentration transported from the glacier.
Advertisement: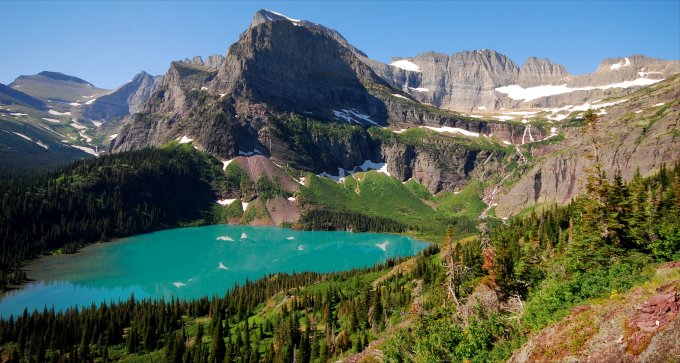 The hike to Grinnell Lake in the Many Glacier area of ​​Glacier National Park begins at the Many Glacier Hotel. This is one of the easier hikes in Glacier National Park, not just because it's pretty short (only 1.5 miles) and there's only about 70 feet of elevation. This is a perfect hike for those visitors who want to see absolutely beautiful scenery without having to face a physically demanding day hike.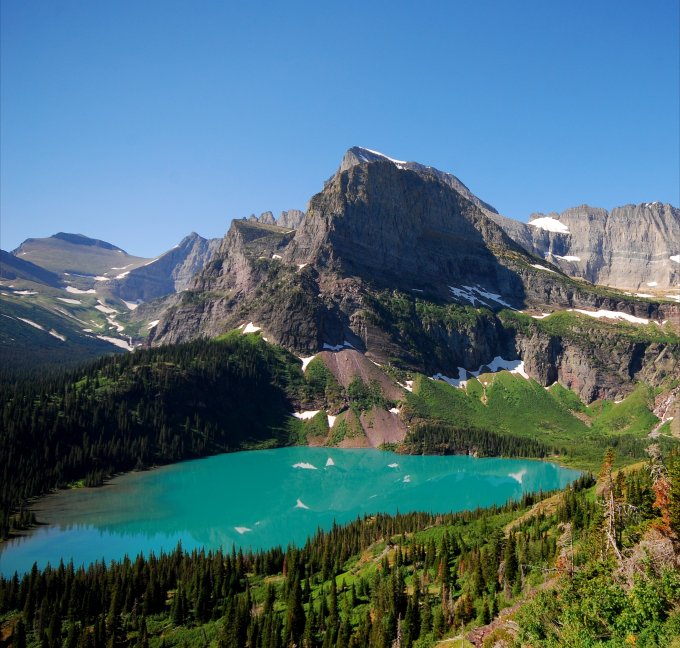 Advertisement:
The Grinnell Lake hike is definitely one of the best easy day hikes in Glacier National Park that can be enjoyed by all ages. For most of its length, the path runs through a quiet forest. Hikers will also pass a couple of small streams along the way, as well as several thimbleberry patches. Grinnell Lake Trail is a stunning hike through nature.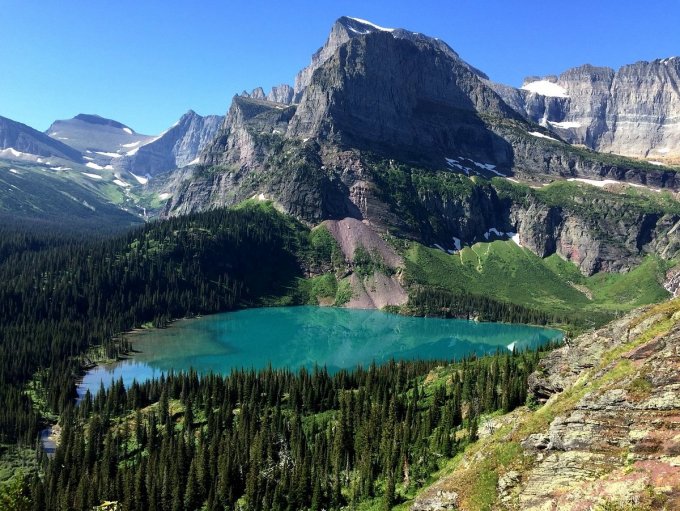 Advertisement:
Advertisement:
Thanks for your SHARES!
You May Also Like
Add a comment