Woman claims she received 150 soft drinks delivered over the course of 3 days for no reason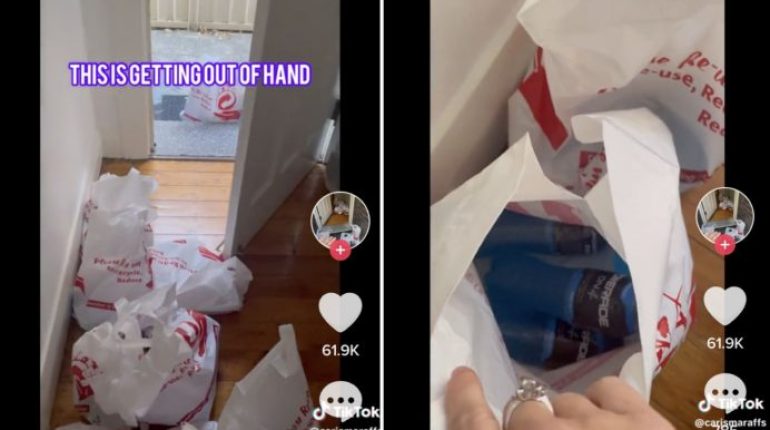 Posted April 25, 2023 by: Admin #News
An Australian woman has sparked a mystery on TikTok after she received 150 bags of soft drinks without ordering them. In her TikTok video, Sydney resident @carismaraffs showed 31 bags of soft drinks that had been delivered to her house over two days. She stated that each delivery held 125 bottles and had the same amount of beverages. The deliveries continued up until 7 p.m. on the third day, with fewer drop-offs, but the drinks changed to Coke, Coke Zero, Fanta, and Mount Franklin bottles. The woman claimed that she did not place any orders herself, and even the delivery people found it strange. Commenters tried to get a closer look at the bags, with one person suggesting they looked like they might be from Coles Express, an Australian convenience store chain.
Advertisement:
After some investigation, @carismaraffs discovered that the orders were being placed through DoorDash, a food delivery platform. However, she still does not know where the deliveries originated from or why someone was sending so many orders to her apartment specifically. She was allowed to keep the beverages and learned the first names of the person or people placing the orders. She even tried to call one of the phone numbers but found that it was disconnected.
Commenters had a number of theories as to what was happening. One theory was that @carismaraffs's address was part of a "brushing" scam, where "brushers" order things to random addresses in order to make it appear a legitimate transaction took place and then write positive reviews for it. Another theory was that this could be someone testing out stolen credit card information. However, none of these theories fully explain why so many orders were showing up on her front doorstep.
Advertisement: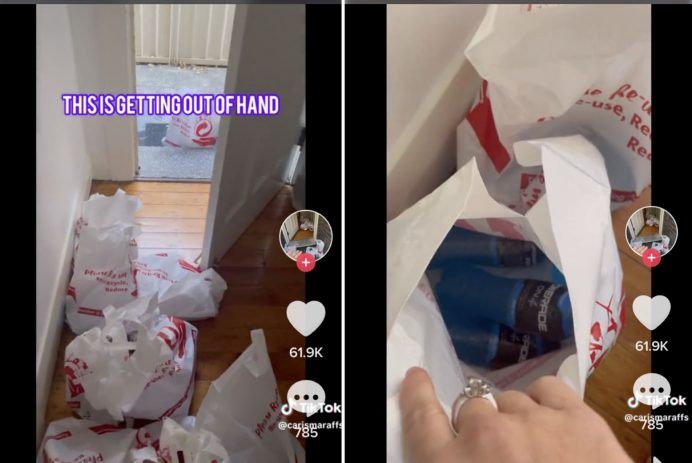 It is not the first time that Sydney has been hit with warnings about food delivery scams. In November 2022, Sydney residents were warned about people posing as delivery drivers allegedly breaking into homes. One woman warned that someone who dropped off an empty Hello Fresh box on her doorstep was caught on CCTV trying to see if her front door was unlocked.
Advertisement:
Advertisement:
Thanks for your SHARES!
You May Also Like
Add a comment