Rapper Tekashi 6ix9ine rushed to hospital after being 'beaten to a pulp' by group of men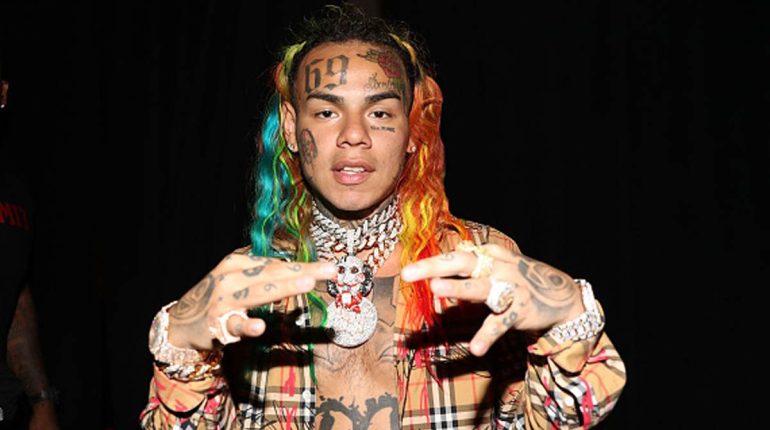 Posted March 22, 2023 by: Admin #News
Tekashi 6ix9ine, the popular rapper, was reportedly hospitalized on Tuesday evening after being attacked by a group of men while he was at an LA Fitness gym in Florida. The 26-year-old artist, whose real name is Daniel Hernandez, was in the sauna when he was jumped by several men. According to his lawyer, Lance Lazzaro, the artist tried his best to defend himself but was outnumbered by the attackers and was beaten severely before the men fled the scene. The artist did not have any security personnel with him at the time of the attack.
Advertisement: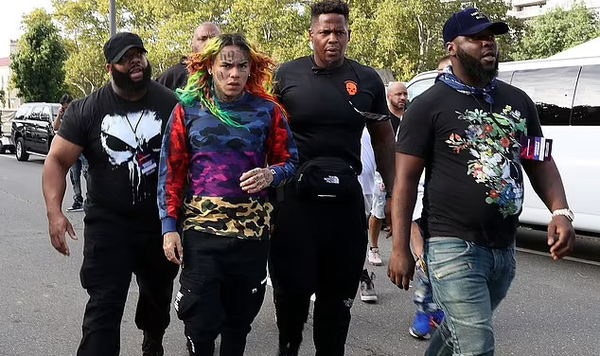 The manager of the gym called the police and ambulance services after hearing the commotion. A picture obtained by TMZ showed the Fefe artist with a swollen face and a gash near his cheek. Insiders stated that the rapper's jaw, ribs, and back were also injured during the attack. Video footage of the incident has since been shared on social media, showing a pair of men punching and kicking the musician while he was on the gym floor. Another clip showed the artist with blood on his face as he left the sauna and returned to the main area of the gym.
It remains unclear if the incident was related to his past legal issues. In 2019, the rapper was sentenced to federal prison for racketeering and faced numerous charges, including attempted murder, possession of a firearm, and assault with a weapon. Hernandez faced a 47-year minimum sentence and a maximum sentence of life in prison in the case, in which he was accused of multiple crimes while part of the Nine Trey Gangsta Bloods gang. However, he reached a plea bargain and agreed to testify against several gang members.
Advertisement:
Advertisement:
Advertisement:
Thanks for your SHARES!
You May Also Like
Add a comment