Kim Jong Un reportedly wants his daughter to be the only person in North Korea named 'Ju Ae'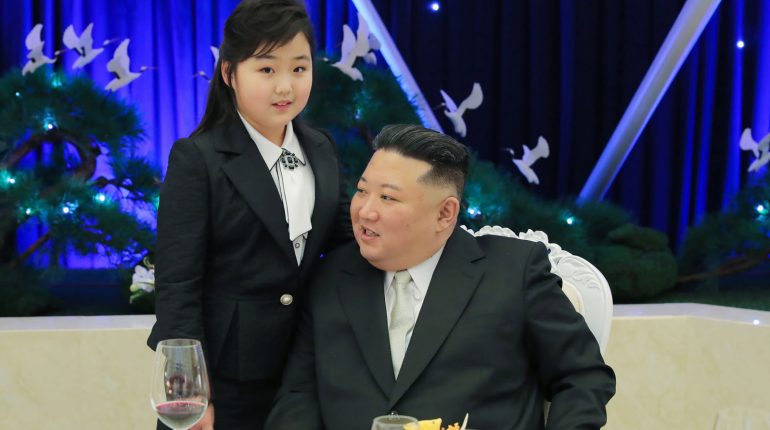 Posted February 14, 2023 by: Admin #News
North Korean leader Kim Jong Un has sent a clear message to the world with his recent actions. At two high-profile military events in Pyongyang, Kim appeared with his young daughter, believed to be his second child, Ju Ae.
Advertisement:
By showcasing his family and the military, Kim is sending a message that the Kim dynasty will rule North Korea for another generation and that it will be armed with nuclear weapons to maintain control.
The Kim family has been in power in North Korea since 1948, when Kim Il Sung came to power after World War II. Kim Jong Un came to power after the death of his father, Kim Jong Il, in December 2011. Western observers believe that Kim Jong Un has three children and that Ju Ae is his middle child. This information, however, cannot be independently verified.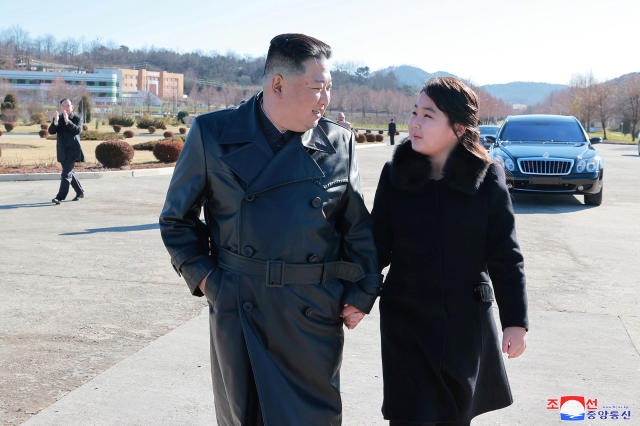 Advertisement:
"Beloved" and "respected"
At the recent military events, North Korean media described Ju Ae as Kim's "respected" and "beloved" child. This is not the first time the girl has taken the spotlight. In November 2022, state media released pictures of Ju Ae and Kim inspecting a North Korean ballistic missile prior to a test launch. North Korean state media also published a story later that month with pictures of Kim and his daughter, referring to her as his "most beloved" child.
Speculation about Ju Ae being Kim's successor began last November and has been fueled by her recent appearance at military events. According to Cheong Seong-chang, a senior analyst at the Sejong Institute in South Korea, there is historical precedent for Kim to identify his successor early on, as his father, Kim Jong Il, did with him. If Ju Ae is to succeed her father, she will need the support of the military, and appearing at military events from a young age will help her establish credibility with the military over time, Cheong said. The state-run Rodong Sinmun newspaper refers to Ju Ae with adjectives such as "beloved" and "respected," suggesting that she has a special status and may be being primed as the designated successor.
Advertisement:
Advertisement:
Thanks for your SHARES!
You May Also Like
Add a comment