Easy Adobong Talong Recipe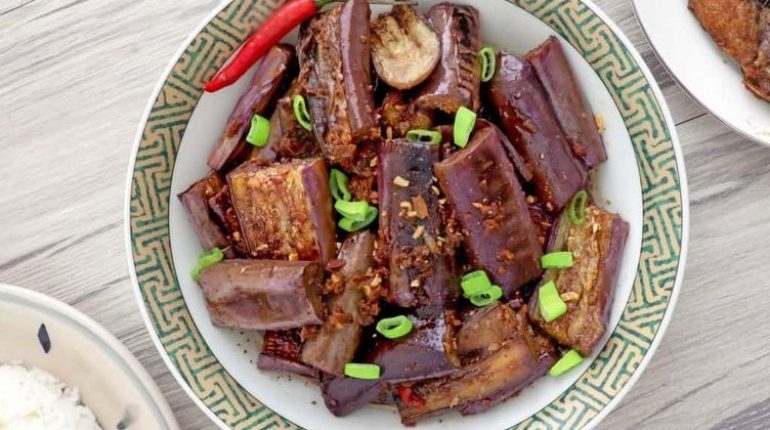 Posted November 11, 2022 by: Admin #Kitchen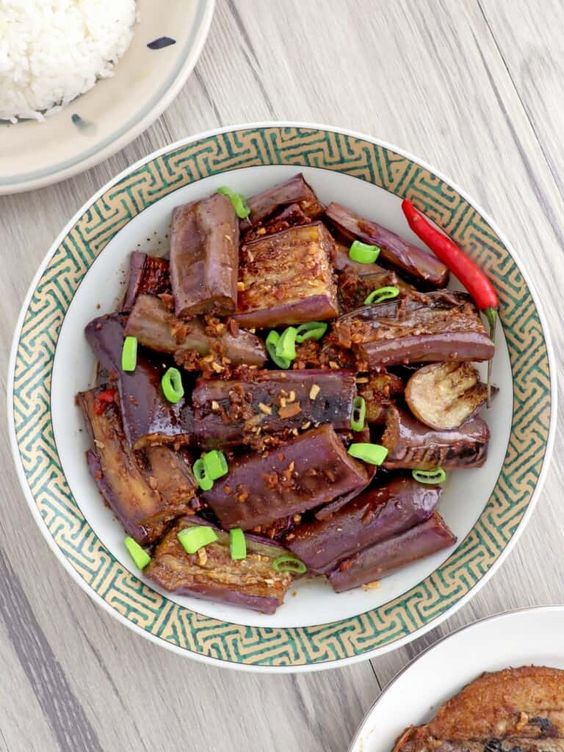 Advertisement:
INGREDIENTS:
1 bunch young long Asian eggplants, cut crosswise 1 1/2″ long
1/3 cup soy sauce
1/4 cup white vinegar
3 bay leaves
1/2 head garlic, minced
1 teaspoon peppercorns, crushed
Cooking oil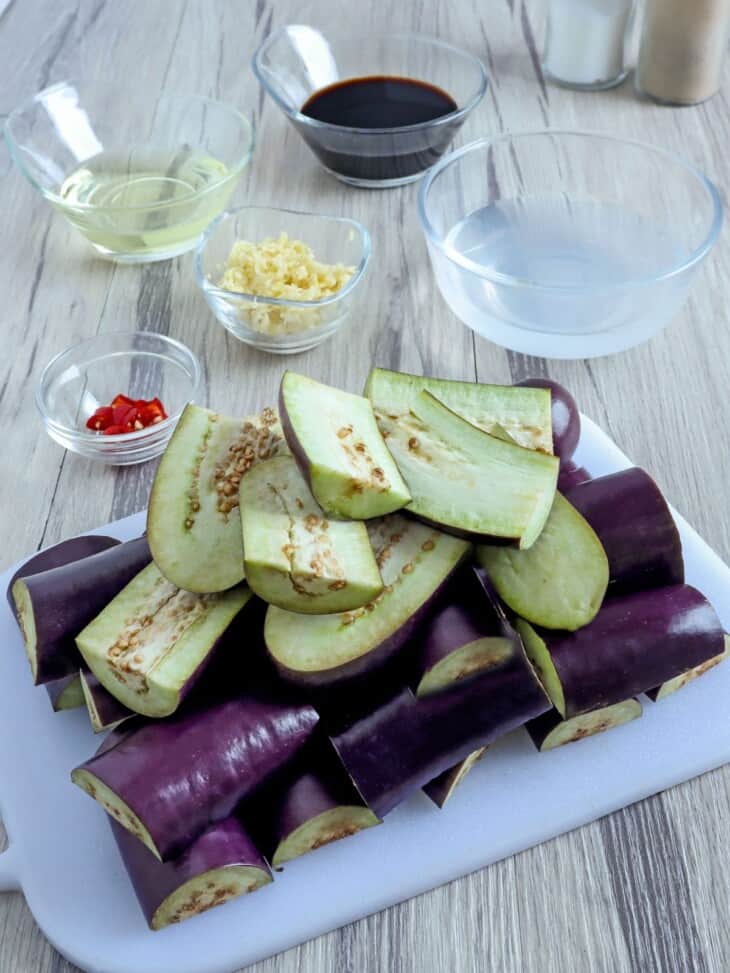 HOW TO COOK:
Heat a generous amount of cooking oil in a wok or skillet.
Add the garlic, crushed peppercorns, and bay leaf, then stir and cook for a minute.
Add the eggplant and cook stirring for about 2 minutes.
Add 2/3 to 1 cup of water, vinegar, and soy sauce, then simmer for 2 to 3 minutes over medium-low heat without stirring.
Give a quick stir and cover the wok or pan and cook for 5 to 8 minutes or until the liquid has turned into an oily sauce (stir occasionally).
Remove from heat and transfer to a serving bowl. Enjoy!
Advertisement:
Advertisement:
Thanks for your SHARES!
You May Also Like
Add a comment