Chicken skewers Recipe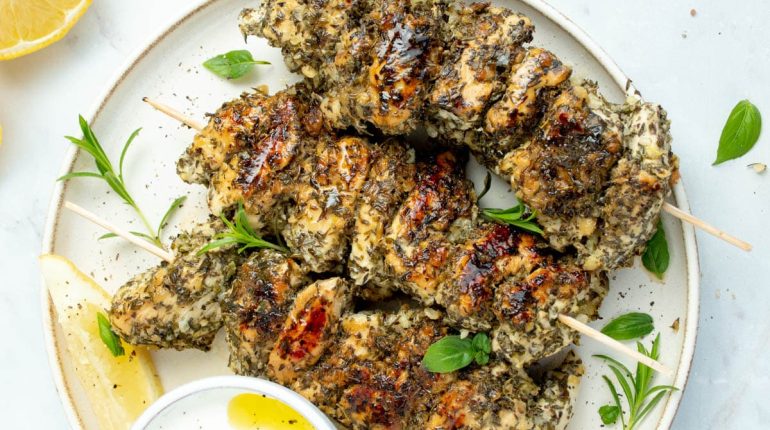 Posted July 27, 2023 by: Admin #Kitchen
These mouth-watering chicken skewers feature a delicious combination of zesty lemon and fragrant herbs. Their simplicity of preparation is matched by their exquisite taste, making them an irresistible dish that will keep you coming back for more. This recipe is a must-try, whether it's a warm summer evening with loved ones or a gathering of friends.
Advertisement:
Reasons to love this dish: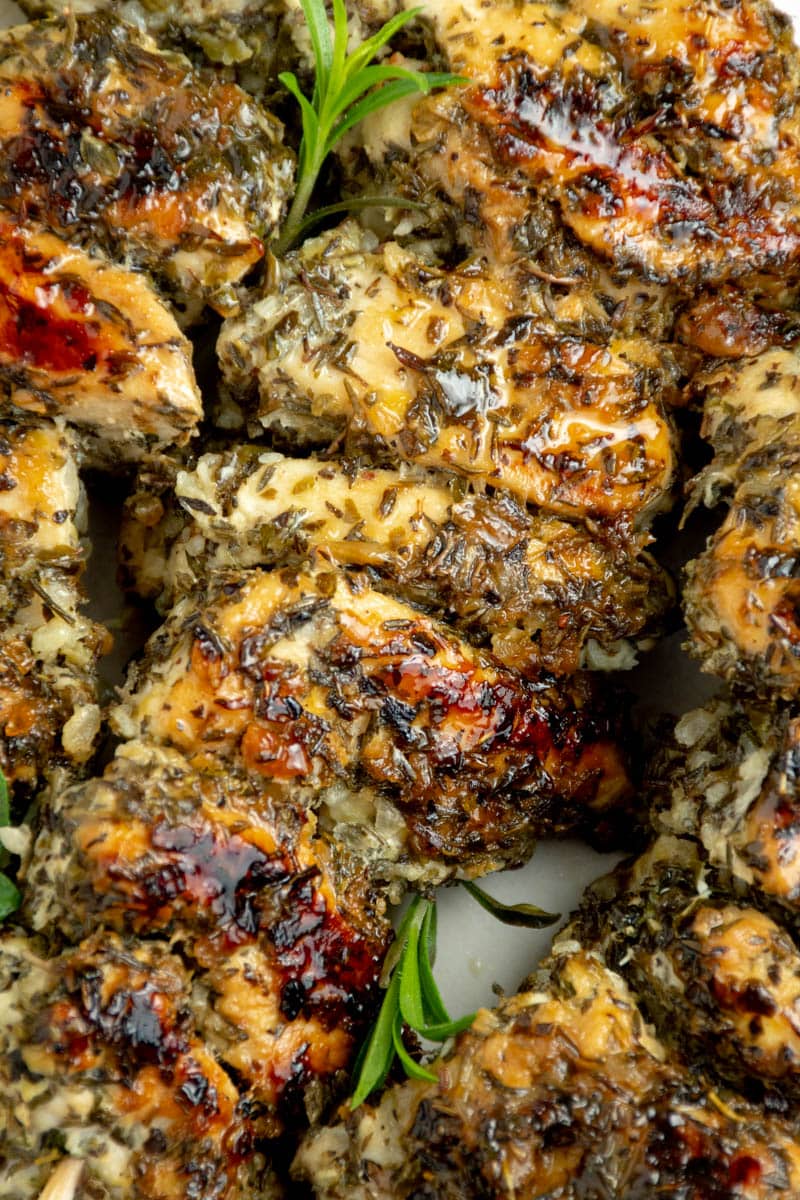 Easy to prepare: Simply marinate the chicken cubes with the ingredients for a few hours, then thread onto skewers and cook.
Ideal for summer: These delicious gourmet skewers are ideal for parties and barbecues.
Advertisement:
Minimal cleaning: With very few utensils, washing up is child's play!
Versatile cooking options: Explore a world of culinary possibilities by cooking them in the pan, in the oven, on the barbecue, a la plancha, or any other way you like!
The ingredients: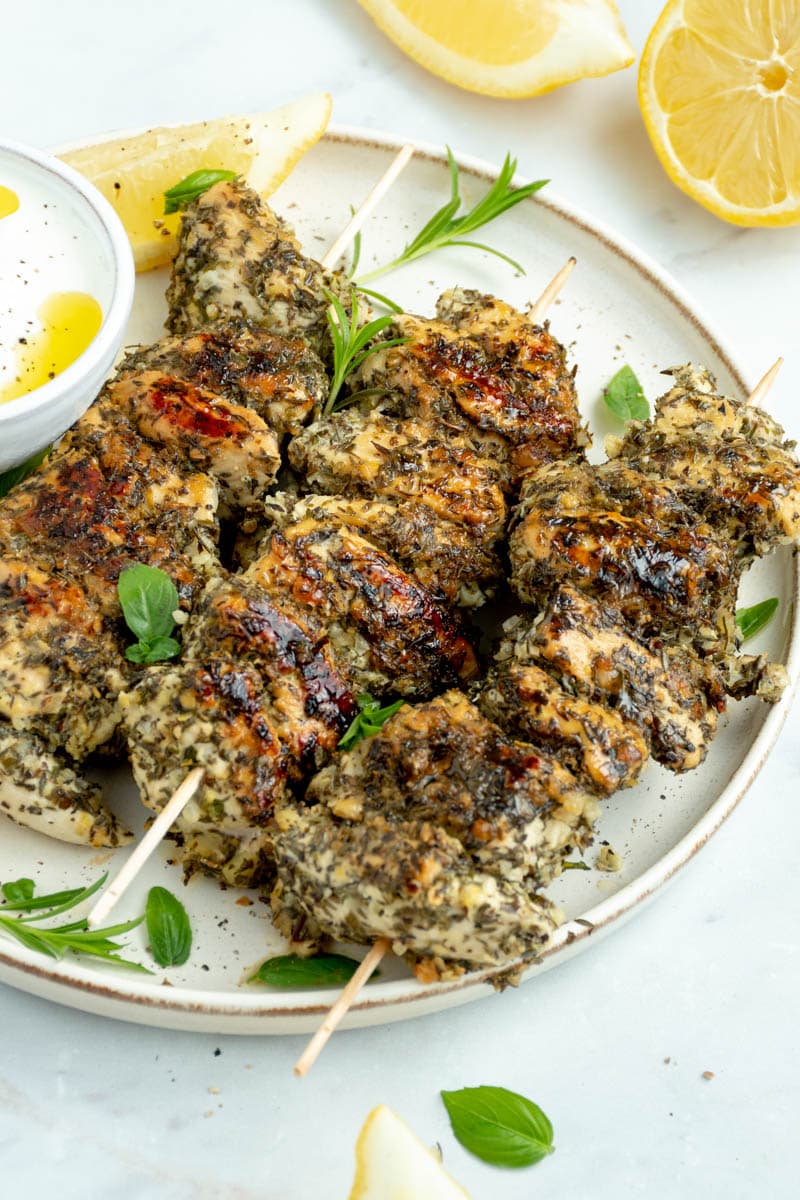 Advertisement:
2 chicken fillets (approximately 300 g)
A medley of herbs: 3 tablespoons thyme, 2 tablespoons oregano, 1 tablespoon parsley, and 2 tablespoons basil
Zest and juice of 1 lemon
2 large garlic cloves, finely minced
1 tablespoon onion powder
Pinch of fine salt and a dash of pepper
1 splash of olive oil
2 teaspoons of mustard
1 teaspoon of ginger
Preparation: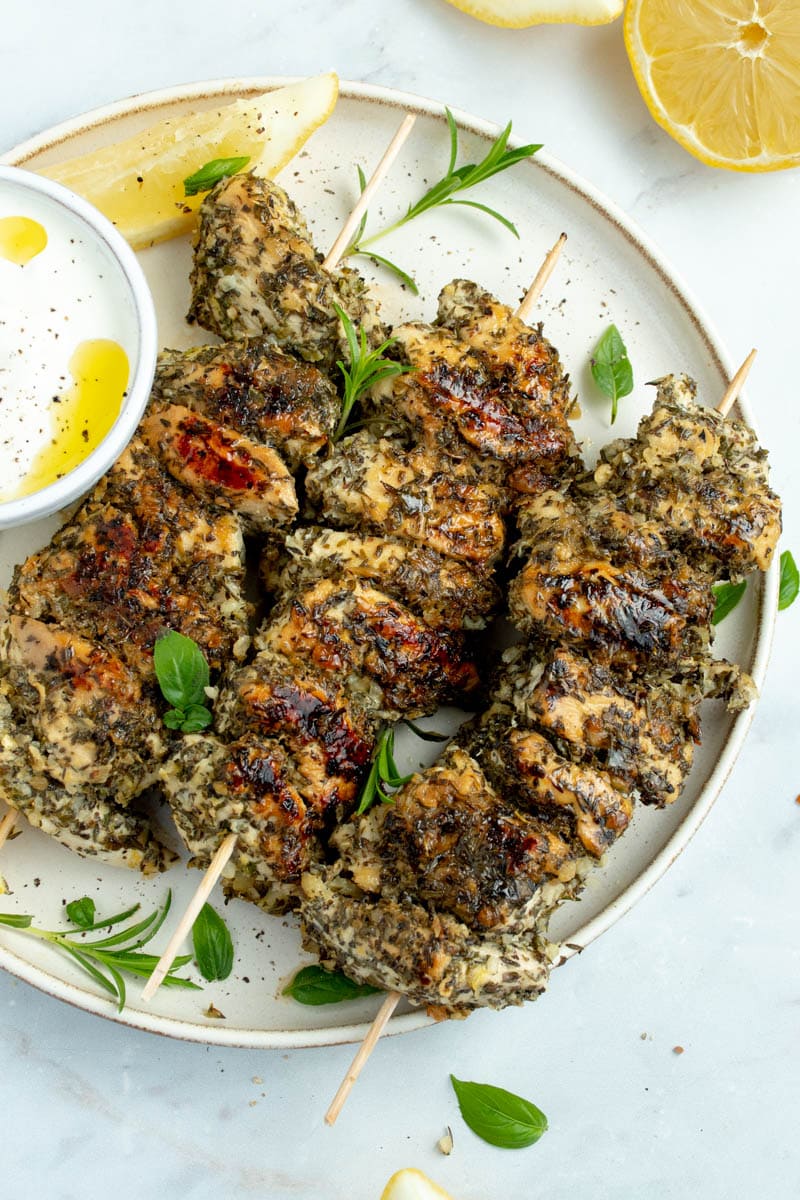 Start by cutting the chicken fillets into generous pieces. Transfer them to a bowl and generously add the thyme, oregano, parsley, basil, lemon zest, lemon juice, minced garlic, onion powder, olive oil, mustard and ginger.
Season the chicken mixture with a pinch of salt and a dash of pepper. Let the flavors mingle by refrigerating the marinated chicken for at least 2 hours. For even more delectable results, you can marinate for up to 24 hours.
Once the marinade is complete, thread the marinated chicken pieces onto skewers.
Heat a frying pan over medium heat and drizzle with olive oil. Add the skewers to the pan and brown the first side for a few minutes. Then turn the skewers over and cover the pan to cook the other side through.
As a finishing touch, garnish the cooked skewers with a pinch of parsley and fresh basil. Now enjoy the delicious flavours of your creation!
Storage instructions:
To extend the shelf life of these chicken kebabs, store them in a Tupperware-type airtight box in the refrigerator. They'll stay fresh and tasty for 3-4 days. When you're ready to enjoy them again, simply reheat them in the oven at 160°C for a few minutes, and they'll be ready to delight your taste buds once more.
Advertisement:
Advertisement:
Thanks for your SHARES!
You May Also Like
Add a comment