Vladimir Putin warns of World War 3 'global conflict' as he issues nuclear threat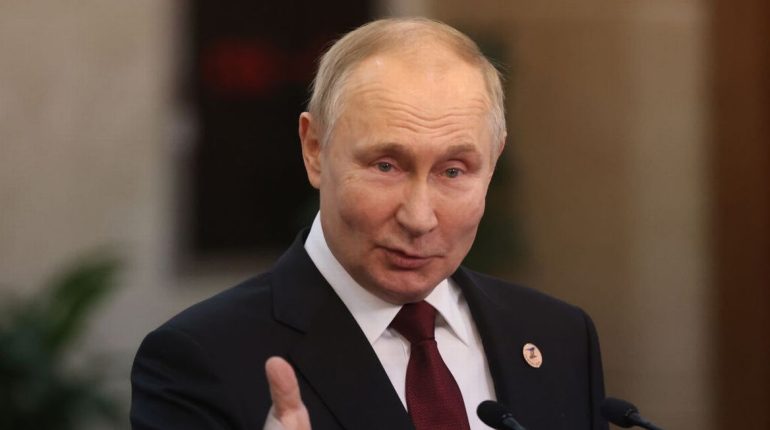 Posted February 21, 2023 by: Admin #News
Russian President Vladimir Putin issued a nuclear threat and warned of a global conflict in his State of the Nation speech, ahead of the one-year anniversary of his war in Ukraine.
Advertisement:
Putin railed against the West, accusing it of seeking to turn the war into a global conflict. He also used language that indicated a defeat in Ukraine would justify the use of nuclear weapons. Keir Giles, an expert on security issues affecting Russia, noted that Putin's threats to use nuclear weapons were more subtle than before, but were still present. Giles added that the coded message was intended to deter Western backers from providing the essential war-winning support to Ukraine.
While some people noted that Putin had made similar threats before, others saw the speech as an indication of stagnation. Putin's speech was delivered to an audience that included several dignitaries, such as the vice-chairman of Putin's Security Council, the head of oil giant Rosneft, the finance minister, and the Patriarch Kirill of the Russian Orthodox Church.
In his speech, Putin insisted that his decision to invade Ukraine a year ago was justified and said, "Step by step, we will accomplish all our tasks carefully and consistently." He also warned that the more long-range Western systems are delivered to Ukraine, the farther Russia will be forced to move the threat from its borders.
Advertisement: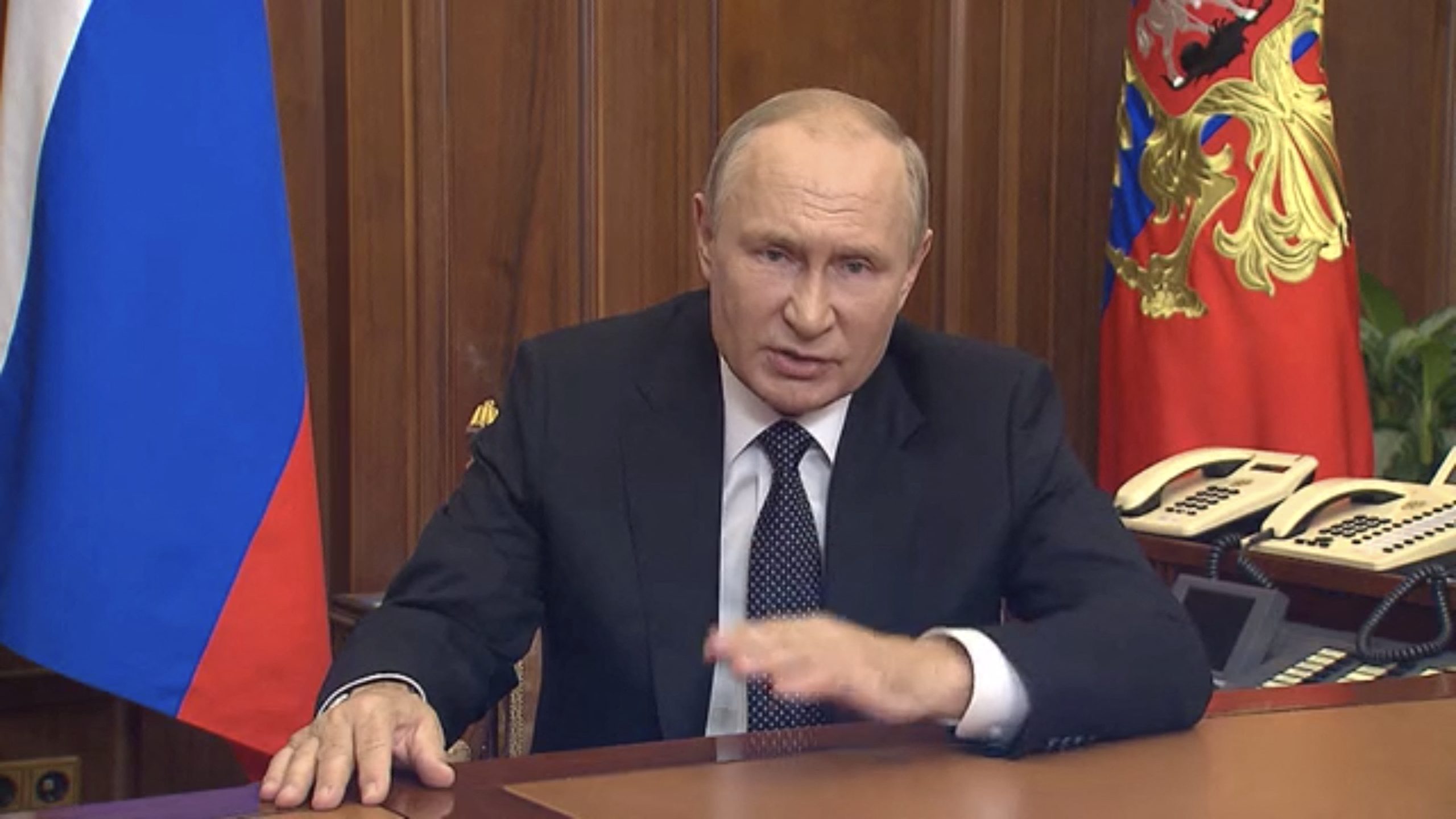 In response to Putin's speech, US President Joe Biden declared his support for Ukraine and democracy, stating, "The Americans stand with you, and the world stands with you." Biden met with Ukrainian President Volodymyr Zelenskyy at Mariinsky Palace and noted that "one year later, Kyiv stands."
As Putin delivered his speech, Chinese Communist Party's most senior foreign policy official, Wang Yi, was visiting the Russian capital. Putin's spokesman, Dmitry Peskov, hailed the multidimensional and allied nature of Russia-China ties and did not rule out Putin's meeting with Wang Yi. Meanwhile, Biden was scheduled to meet with Polish President Andrzej Duda as Putin's speech was starting.
Advertisement:
The speech ended with Putin stating that Russia's goal was to ensure the country's security and that the country would continue to protect its interests in the world. The rouble weakened on Tuesday as a result of the speech, with investors becoming increasingly concerned about the possibility of new sanctions against Russia.
Overall, Putin's speech was a warning to the West and a message of support to Ukraine. Despite the concerns raised by Putin's nuclear threat, it remains to be seen whether any action will be taken in response. For now, the world watches and waits to see what will happen next.
Advertisement:
Advertisement:
Thanks for your SHARES!
You May Also Like
Add a comment