Shakshuka with tomatoes and zucchini recipe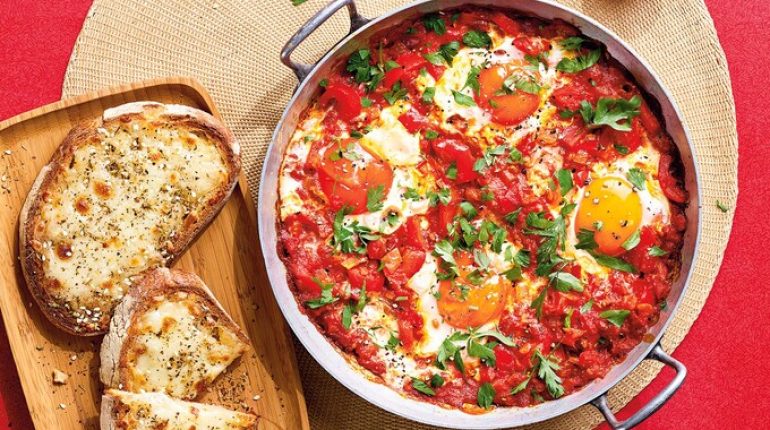 Posted July 4, 2023 by: Admin #Kitchen
Chakchouka is our all-season favorite. It's infinitely customizable, so you can make a red bell pepper chakchouka in the middle of summer, or try a chickpea chakchouka in the middle of winter, for example. When preparing this zucchini recipe, it's important to note that they release a lot of water when cooked. It is therefore advisable to let them dry out thoroughly in the pan before adding the tomatoes.
Advertisement:
What is chakchouka?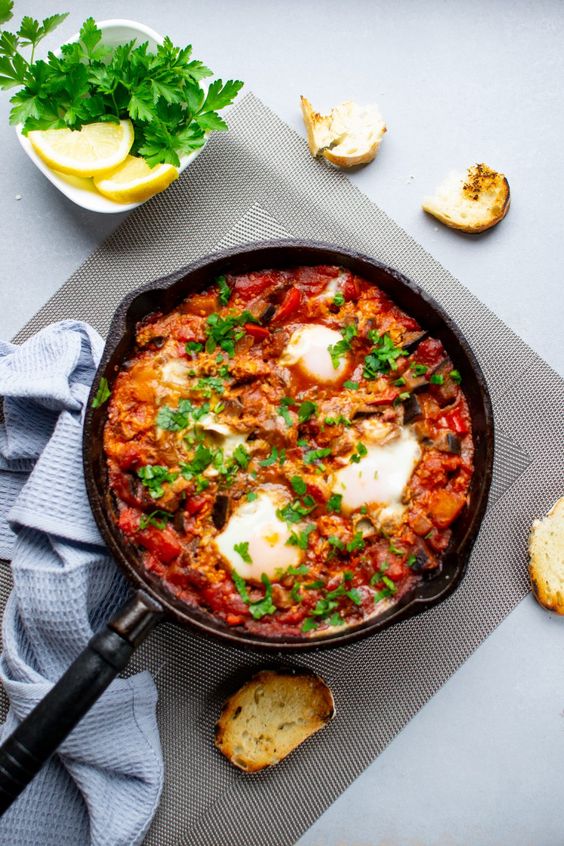 Chakchouka (also known as chouchouka, tchakchouka, tchouktchouka, chekchouka, and more) is a delightful dish originating from the Maghreb. We can find various versions of this dish throughout the Mediterranean region. It serves as a wonderful counterpart to the famous French ratatouille.
In chakchouka, we combine a delicious blend of pan-fried peppers, onions, and tomatoes, allowing them to simmer in their own flavorful juices. Towards the end, we add eggs to the mixture, further enhancing its taste and texture.
Advertisement:
Should we make Chakchouka with or without eggs?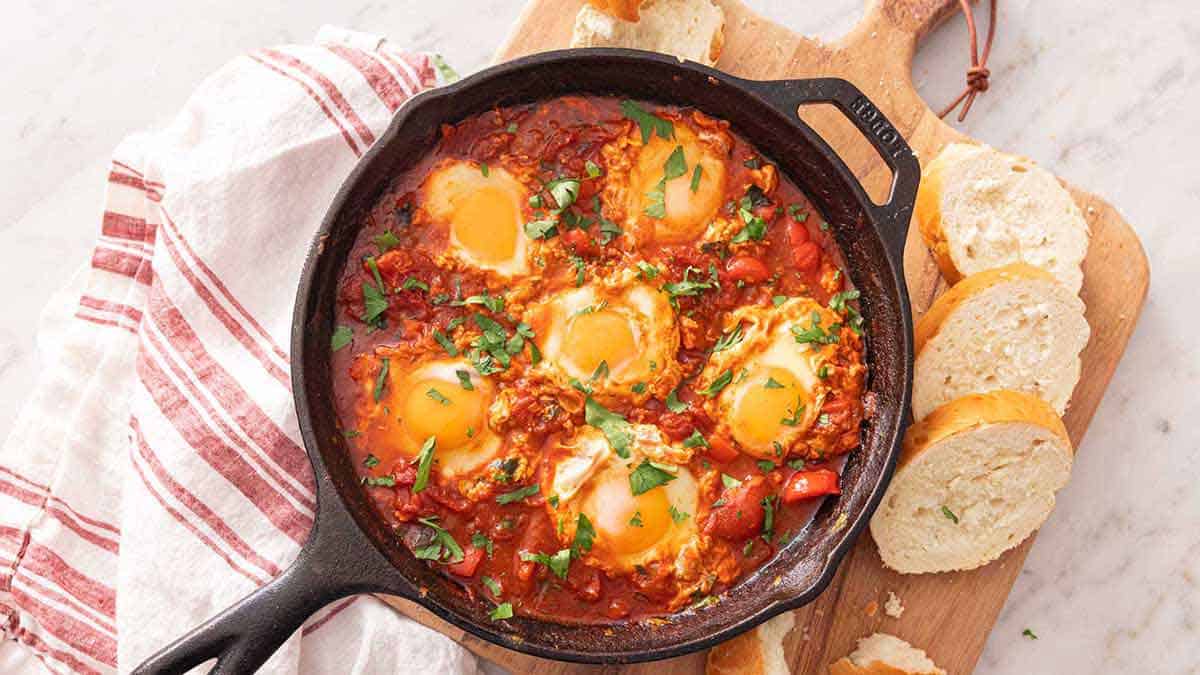 It's not necessary to include eggs in the chakchouka recipe, but since we're not big fans of the traditional three-course meal, we often prefer to prepare wholesome dishes that can stand alone.
By adding eggs, we enhance the protein content of this vegetable dish, making it an ideal single-course option.
Advertisement:
The beauty of chakchouka lies in the way the eggs are gently poached in the flavorful vegetable juice, resulting in a unique and delicious taste.
How do I make this zucchini recipe?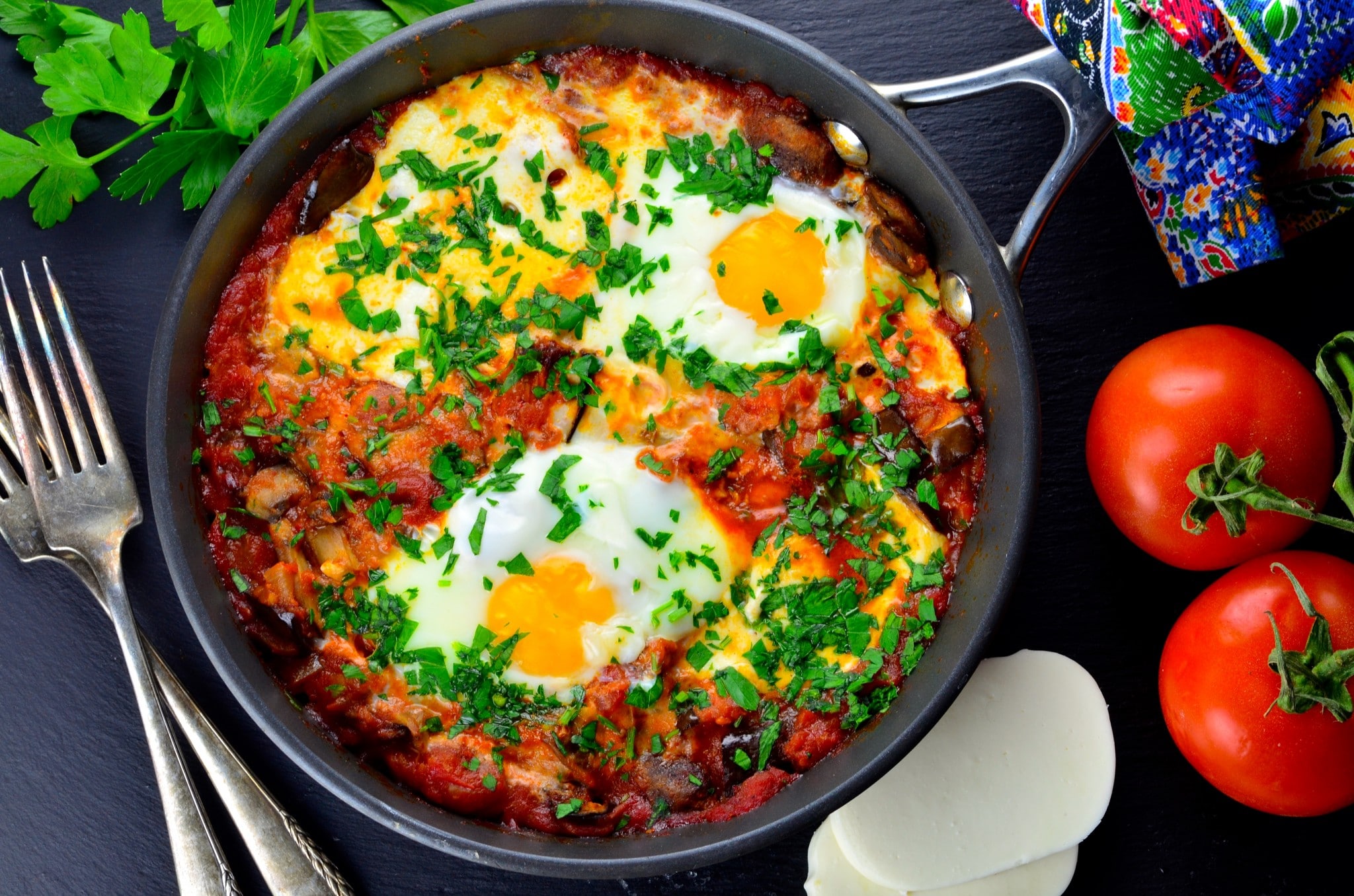 Want to learn how to make a delicious zucchini chakchouka? Don't worry, it's super easy, fast, and budget-friendly!
Advertisement:
First, start by sautéing the onions and peppers in a generous drizzle of olive oil. Once they're nice and golden, add the tomatoes to the mix. Season everything with a pinch of salt and pepper, and let it simmer until the sauce thickens.
The best part? It won't take you more than twenty minutes to create a dish with a creamy sauce that's bursting with flavors.
Not only is this recipe quick, but it's also wallet-friendly. With just three basic ingredients, you can whip up this mouthwatering chakchouka. And if you're feeling adventurous, feel free to throw in other seasonal veggies like zucchini to enhance the dish even further.
Ingredients:
2 zucchini
1 red bell pepper
2 tomatoes
4 eggs
1 shallot
1 garlic clove
1 teaspoon paprika
2 tablespoons olive oil
Salt
Pepper
Recipe Steps:
Rinse the zucchini, remove the ends, and finely dice them.
Dice the tomatoes and bell pepper.
Chop the shallot and garlic.
Heat the olive oil in a frying pan.
Sauté the shallot, garlic, and bell pepper with paprika.
Once they turn golden, add the zucchini and tomatoes. Stir well and season with salt and pepper.
Cook over low heat for 20 minutes, stirring occasionally.
Finally, break the eggs over the vegetables and cook for 2-3 minutes.
Serve immediately.
Enjoy your delicious Chakchouka!
Advertisement:
How to enjoy zucchini chakchouka?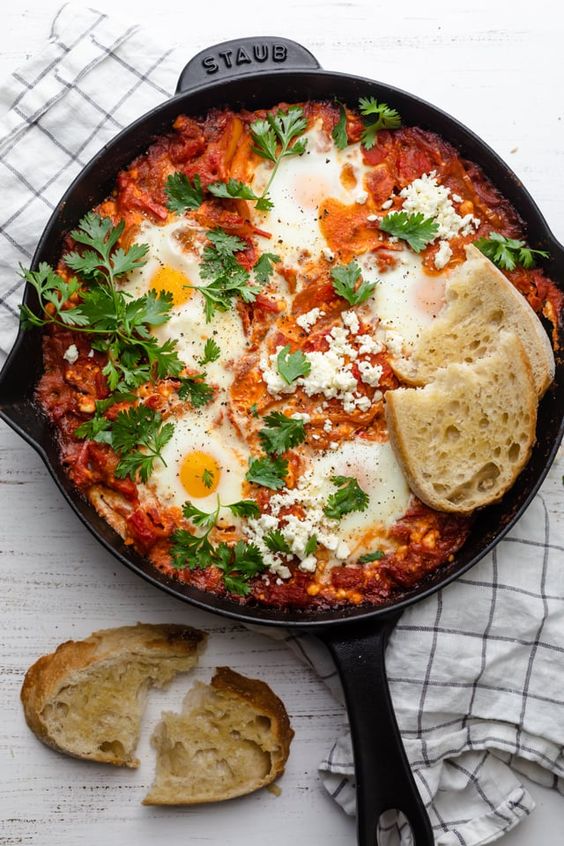 When we're at home, we like to serve the chakchouka on plates, and the eggs poached in the flavorful sauce are used to portion out each serving.
If we have planned chakchouka for four people and a surprise guest arrives at the last minute, no worries – we simply add an extra egg to our pan-fried vegetables and slightly reduce the portions before serving.
Advertisement:
To fully savor this delightful zucchini recipe, don't forget the bread. It's the perfect accompaniment that enhances the flavors and adds a touch of nostalgia (we all love saucy dishes, don't we?).
While you can also pair it with boiled or steamed potatoes, rice, pasta, and more… we recommend sticking to the traditional way, and trust us, the bread alone is simply divine.
Advertisement:
Advertisement:
Thanks for your SHARES!
You May Also Like
Add a comment