Mini Crustless Quiches Recipe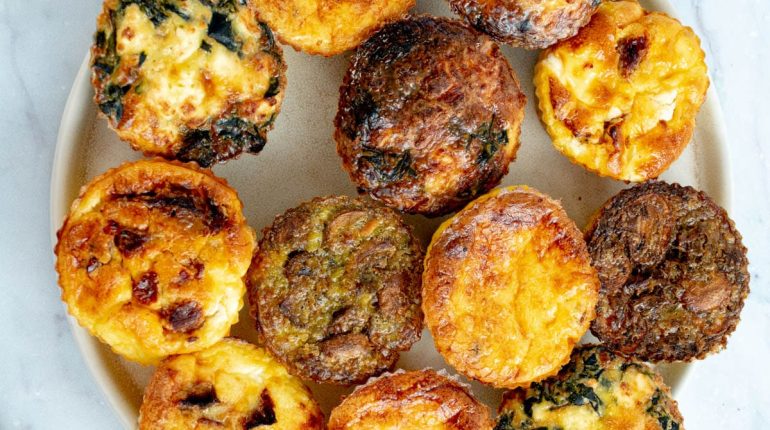 Posted August 3, 2023 by: Admin #Kitchen
We've concocted these fluffy, pastry-free mini quiches that are the ideal appetizer for a delicious, effortless aperitif with friends or family. But that's not all! To accentuate the gourmet experience, we've created four different toppings that will thrill your taste buds like never before. Now you can get ready to enjoy these delicious morsels and create unforgettable moments with your loved ones!
Advertisement: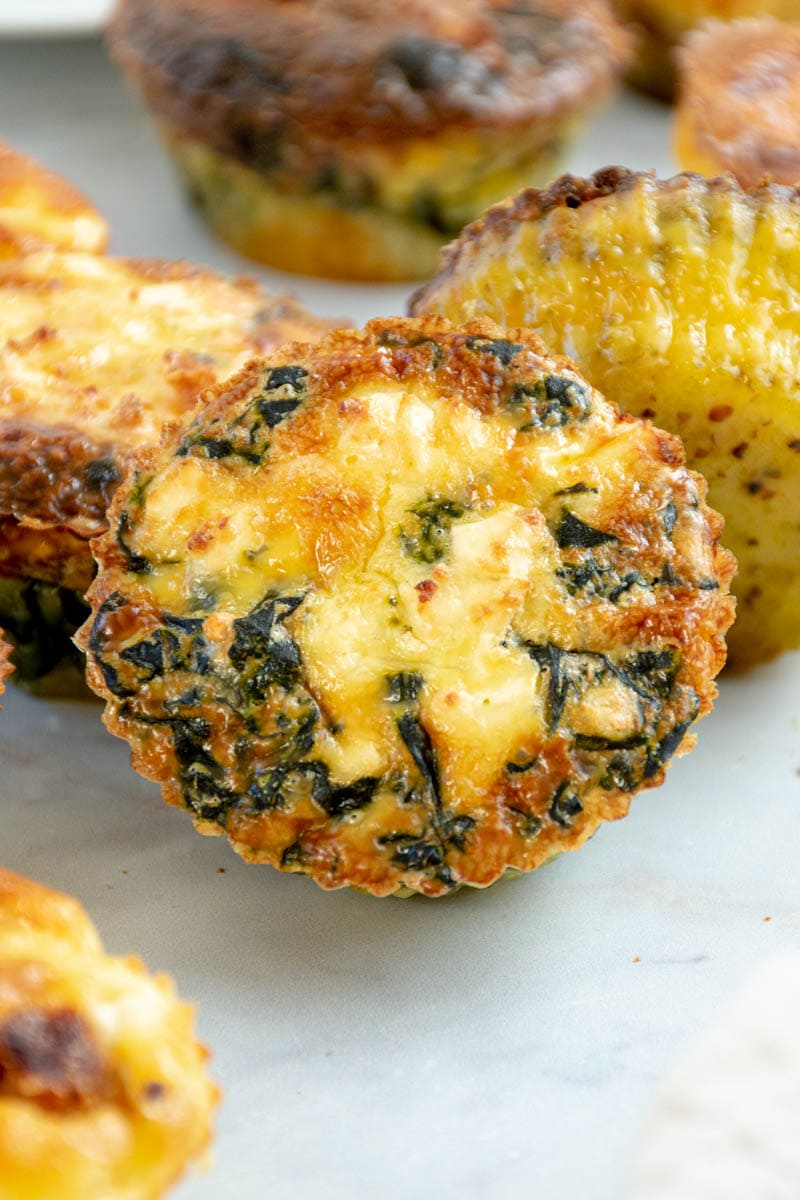 Reasons to love this dish:
First and foremost, they're easy to prepare, making them a fun activity even for kids! What's more, thanks to their quick preparation time, these tasty treats will be ready in no time.
We offer you not one, not two, but four different recipes. Whatever your preferences, there's a filling for everyone, including our vegetarian friends.
These quiches are perfect for all seasons, making them a great option for aperitifs all year round. They bring an explosion of flavor to your gatherings, and everyone comes back for more.
And the best part? You can prepare them in advance and keep them for several days. So whether you're hosting a party or just fancy a delicious snack, these quiches are always on hand. Get ready to embark on a delicious journey with these incredible quiches that will leave you and your guests wanting more!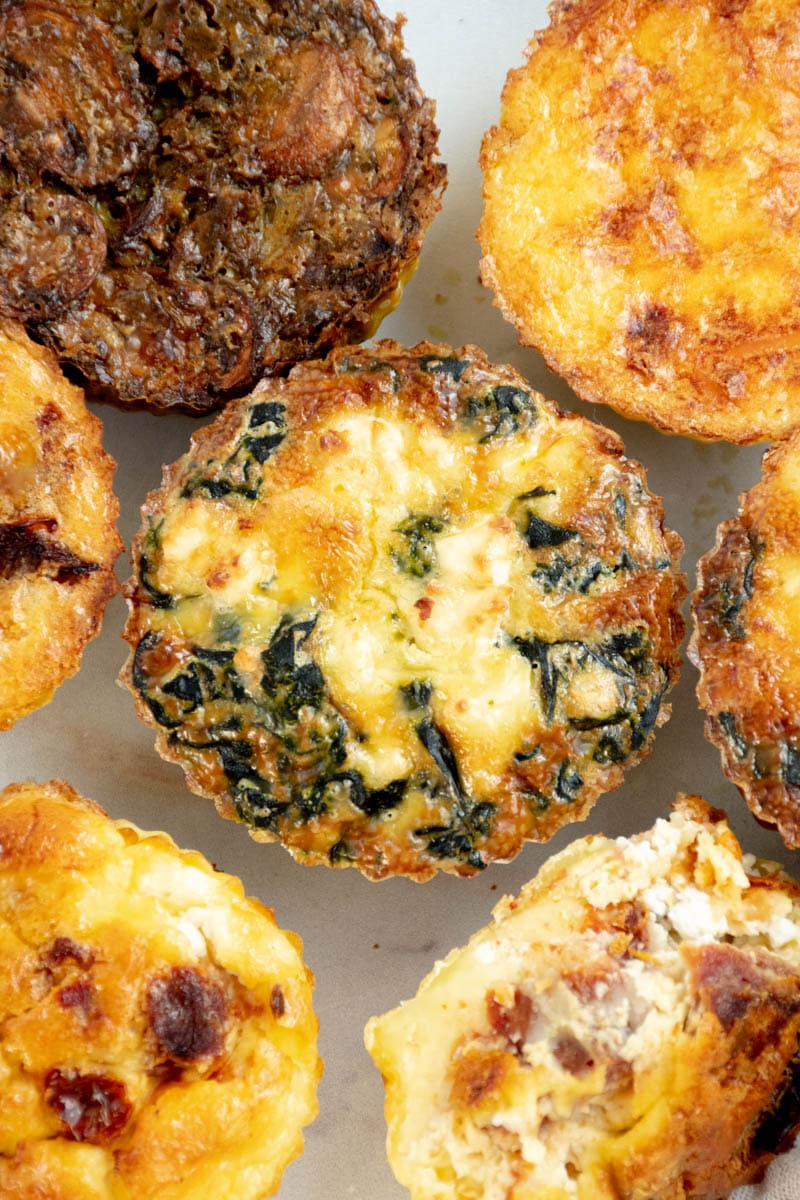 The ingredients:
4 eggs, fresh and full of flavor
300 g of semi-skimmed milk
140 g of luscious 30% fat heavy cream
115 g of cornstarch
A pinch of fine salt
A dash of pepper
For 5 mini quiches with bacon and cheese:
Advertisement:
90 g of savory bacon
20 g of grated Emmental cheese
For 5 mini quiches with sun-dried tomatoes and goat's cheese:
65 g of tangy sun-dried tomatoes
35 g of creamy goat's cheese
For 4 mini quiches with mushrooms and pesto:
Advertisement:
100 g of fresh button mushrooms
4 teaspoons of aromatic basil pesto
For 4 mini quiches with spinach and feta cheese:
180 g of fresh spinach
40 g of crumbled feta cheese
Instructions:
Begin by browning the bacon in a hot frying pan until it turns beautifully golden. Drain off any excess juices for that perfect crispiness. Now, chop the sun-dried tomatoes, fresh spinach, and button mushrooms, getting them all set to become the stars of the fillings.
Let's get sautéing! In one pan, reduce the fresh spinach to a smaller size and remove all the water it contains. In another pan, sauté the mushrooms with a drizzle of olive oil, unlocking their rich flavors. Once done, set them aside for later.
In a bowl, create the heavenly mixture by combining the eggs, crème fraîche, milk, fine salt, pepper, and cornstarch. Blend everything together with an immersion blender if needed, ensuring a smooth and velvety texture.
Preheat your oven to 175°C and prepare your muffin moulds. If your moulds are not silicone, remember to butter and lightly flour them to avoid any sticking. Fill each mould about three-fourths full with the divine mixture, leaving room for the fillings.
Now, it's time for the magic of fillings! In five moulds, add the sizzling bacon and Emmental cheese. For another five, embrace the sun-dried tomatoes and creamy goat's cheese. In four more, blend the earthy mushrooms with the fragrant basil pesto. And finally, in the last four, combine the fresh spinach with the crumbled feta cheese. The variety of flavors awaits!
Bake your mini quiches for 25 to 30 minutes until they achieve that irresistible golden hue. Now, the best part – indulge yourself in these delectable creations, enjoying each unique filling and the harmony of flavors.
Advertisement:
Advertisement:
Thanks for your SHARES!
You May Also Like
Add a comment