Gwyneth Paltrow found not liable in Utah ski crash case, awarded $1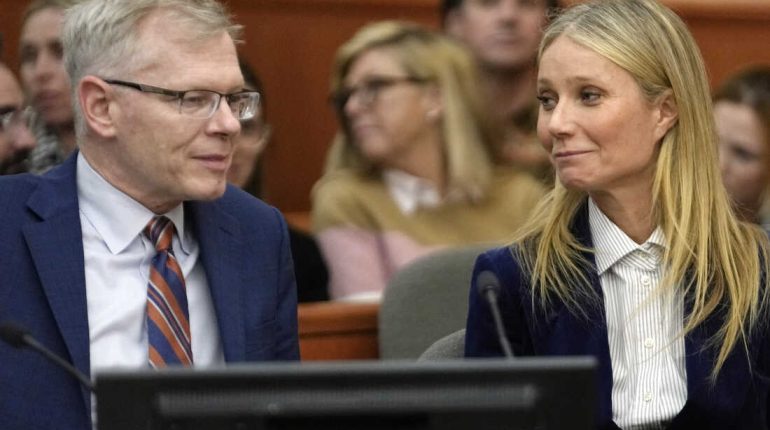 Posted March 31, 2023 by: Admin #News
Actress Gwyneth Paltrow has been found not liable in the civil trial in which a retired optometrist, Terry Sanderson, alleged that she had crashed into him on a ski slope in 2016. Paltrow had claimed it was Sanderson who had slammed into her and an eight-person jury awarded her the $1 she had been seeking in a countersuit. While Sanderson had claimed he had sustained four broken ribs and a concussion, and that it had affected his brain and, therefore, every aspect of his life, including his relationships with others, the jury sided with the Oscar winner. They found Sanderson 100 percent at fault and that he had caused harm to Paltrow.
Advertisement: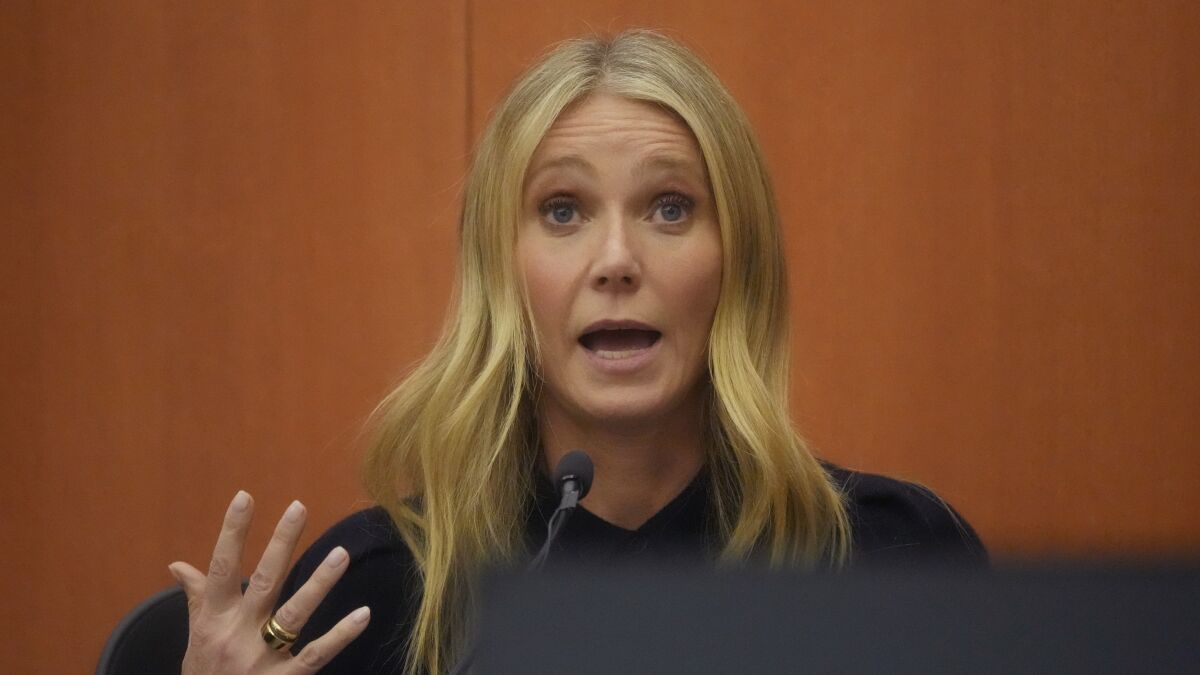 In a statement after the verdict, Paltrow said, "I felt that acquiescing to a false claim compromised my integrity. I am pleased with the outcome and I appreciate all of the hard work of Judge Holmberg and the jury, and thank them for their thoughtfulness in handling this case." Her legal team also commented: "We are pleased with this unanimous outcome and appreciate the judge and jury's thoughtful handling of the case. Gwyneth has a history of advocating for what she believes in – this situation was no different, and she will continue to stand up for what is right."
Sanderson himself told Extra that Paltrow said to him, "I wish you well," as she left the courtroom. "Very kind of her," he commented. He said it had been a tough trial, and that being a famous person gave her some assumed credibility.
Advertisement:
Much of the testimony in the two-week trial centered on precisely what happened in those critical moments on the ski hill and whether Sanderson had a cognitive deficit afterward. The depositions of Paltrow's children with ex-husband Chris Martin, Apple and Moses, were later read aloud during court. Apple, now 18, said in hers that her mom was "shaken up," even "very frantic" afterward.
In closing arguments Thursday, one of Sanderson's attorneys argued that their client would gladly go back in time, if he could, and make sure that none of this had ever happened. Paltrow's lawyers argued that most of his physical symptoms were already there before the accident and that he's better than he thinks he is, and that he'd negatively affected an important time in her life, as she and her husband Brad Falchuk, who was then her boyfriend, were on the ski trip to gauge how well their families could blend.
Advertisement:
Advertisement:
Thanks for your SHARES!
You May Also Like
Add a comment