Easy Swedish recipe "Meatball at home"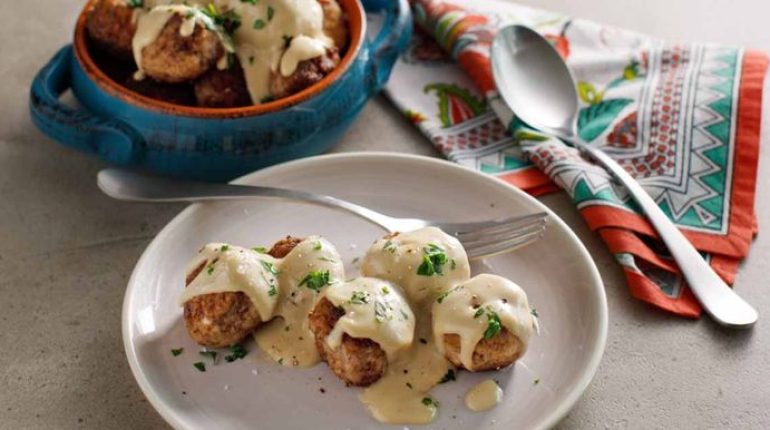 Posted July 4, 2023 by: Admin #Kitchen
We've got a fantastic recipe to share with you: IKEA's famous Swedish meatballs, also known as Köttbullar! The real magic of this recipe lies in its special sauce, made from a delicious combination of butter, beef broth and crème fraîche. Combined, the result is a delectable dish that captures the essence of IKEA's iconic meatballs. Not only is our recipe incredibly delicious, it's also quick and easy to prepare. Let's get started!
Advertisement:
How to make IKEA meatballs at home?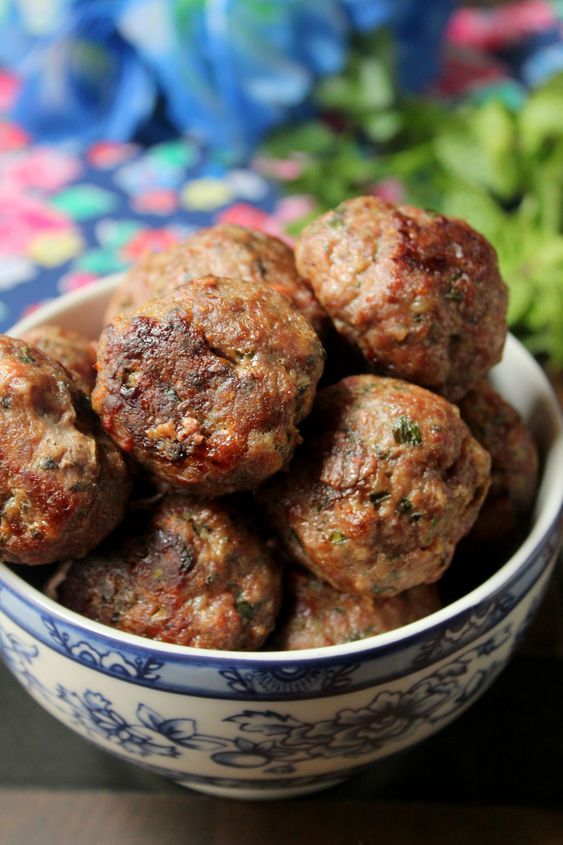 Meatballs, a delightful culinary tradition found in various countries, add a special touch to everyday meals when recreated at home. Each region boasts its own unique preparation, offering a diverse range of flavors and inspirations. In Belgium, the delectable boulets à la liégeoise reign supreme, while Tunisia elevates chakchouka or couscous with the addition of bnadeks. In Spain, one relishes the taste of albondigas, and across Italy, polpette in tomato sauce grace tables in every region. Greece presents the mouthwatering keftedes, Germany showcases the delightful Konigsberger Klopse, and in Scandinavia, the beloved kottbullar—those irresistible little Ikea meatballs—take center stage.
Ingredients:
For the meatballs:
Advertisement:
350 grams ground beef
200 grams plain sausage meat (if unavailable, you can substitute with Toulouse sausages, removing the skin)
1 onion
1/2 teaspoon nutmeg
1 teaspoon paprika
1 teaspoon mustard
1 tablespoon cornstarch
1 egg
Salt and pepper
For the sauce:
40 grams butter
25 grams flour
600 milliliters water
1 beef bouillon cube
2 tablespoons crème fraîche
Pepper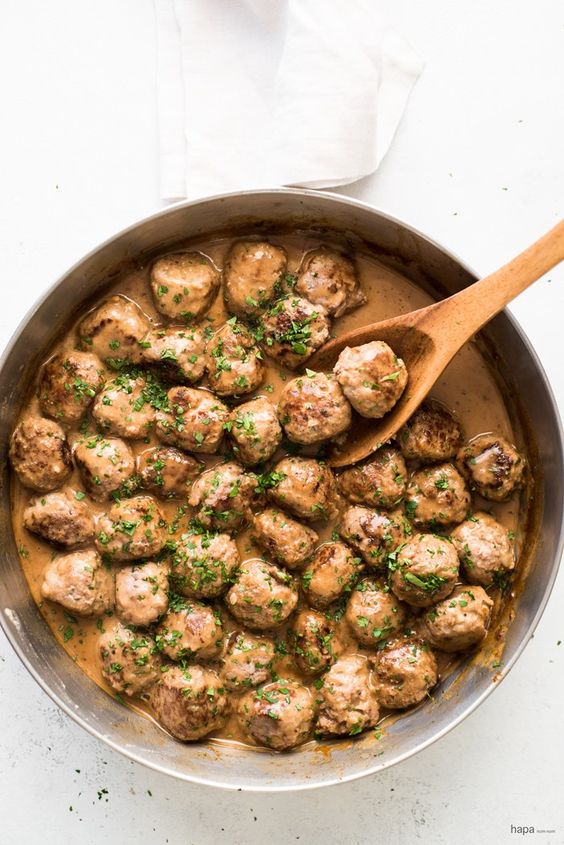 Instructions :
For the meatballs:
Advertisement:
Place the ground meat in a large bowl and add the sausage meat, finely chopped onion, nutmeg, paprika, mustard, salt, pepper, cornstarch, egg, and parsley. Mix well.
Shape the mixture into meatballs. You can make them large or small, depending on your preference.
Heat a greased skillet over medium heat and add the meatballs. Cook until golden brown on one side, then flip and cook until golden brown on the other side.
For the sauce:
In the same skillet, melt the butter. Once melted, add the flour. Stir well for 1 minute.
Gradually add some of the beef broth, stirring constantly until it thickens. Continue adding more broth and repeating the process until all the broth is used. Season with pepper.
Bring the mixture to a boil while stirring for 1 minute.
Stir in the sour cream, then add the meatballs to the sauce.
This is a recipe that I recommend serving with rice, pasta, or potatoes.
Enjoy your meal!
Why do we love IKEA meatballs so much?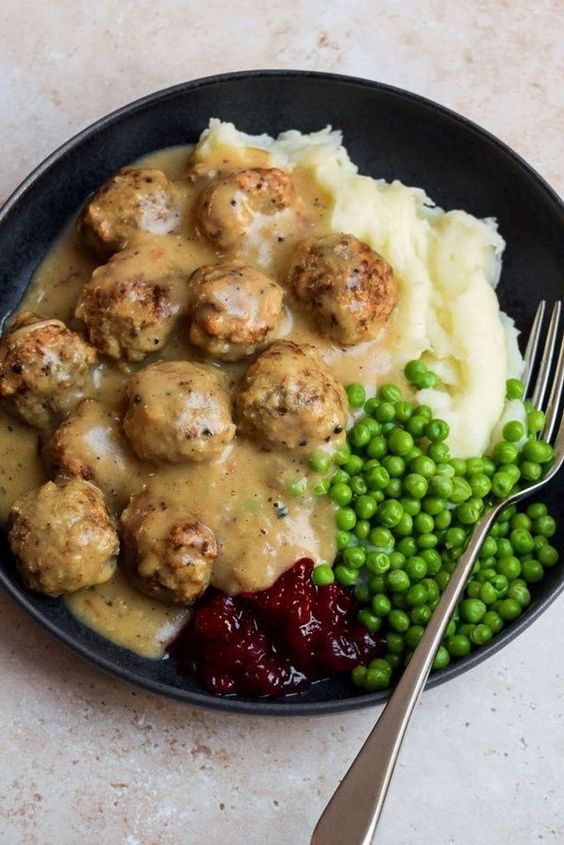 Advertisement:
Flavorful Taste: IKEA meatballs are known for their delicious and well-seasoned flavor. Whether you choose the traditional meat version or the vegetarian alternative, the combination of spices and ingredients creates a satisfying and enjoyable taste experience.
Comforting and Familiar: These meatballs evoke a sense of comfort and nostalgia. The hearty and rich flavors remind many of home-cooked meals, providing a familiar and comforting sensation when enjoyed.
Versatility: IKEA meatballs can be enjoyed in various ways, making them versatile and appealing to different palates. They are traditionally served with potatoes and lingonberry sauce, but their adaptability allows them to be incorporated into other recipes, such as salads, providing a healthier option.
Quality and Affordability: IKEA is known for offering products of good quality at reasonable prices, and the same applies to their meatballs. This combination of quality and affordability makes them an attractive choice for customers seeking a satisfying meal without breaking the bank.
Advertisement:
Convenience: The availability of IKEA meatballs in their stores adds to their popularity. Whether you are visiting IKEA for furniture shopping or looking for a quick and tasty meal, the accessibility of these meatballs makes them a convenient option for many people.
Iconic Swedish Dish: As an emblematic Swedish dish, IKEA meatballs have become a cultural symbol for the brand. Their association with Swedish cuisine and the authenticity of their preparation adds to their appeal and uniqueness.
Positive Dining Experience: The overall experience of enjoying IKEA meatballs, from the welcoming atmosphere in IKEA restaurants to the friendly and efficient service, contributes to a positive dining experience that customers fondly remember.
Advertisement:
Advertisement:
Thanks for your SHARES!
You May Also Like
Add a comment