Easy Beef Shawarma Recipe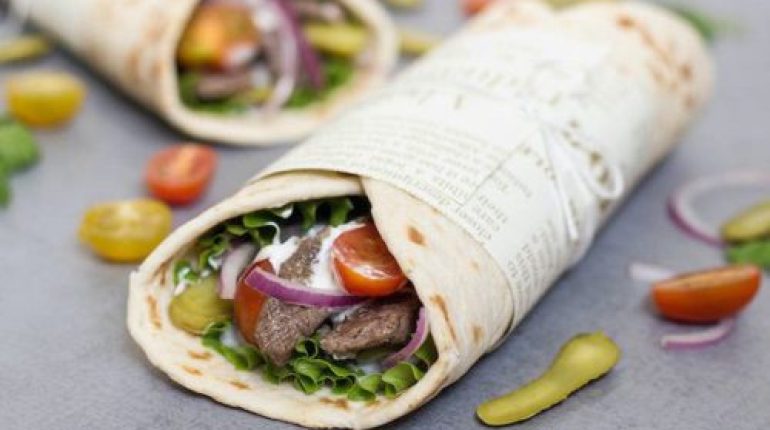 Posted November 15, 2022 by: Admin #Kitchen
Advertisement: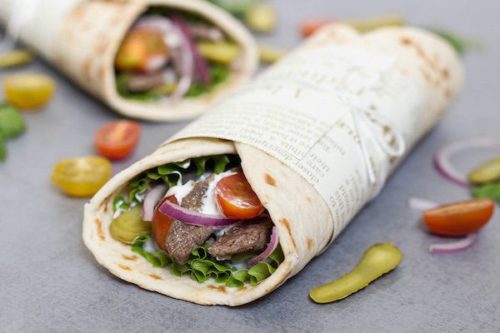 INGREDIENTS:
35 pieces of pita bread
2 kg beef tenderloin, cut into thin strips
500g onion rings
500g tomato slices
500g cucumber
¼ cup mustard
1 pint sour cream
1 pint of yogurt
1 teaspoon salt
1 teaspoon crushed black pepper
hot sauce (optional)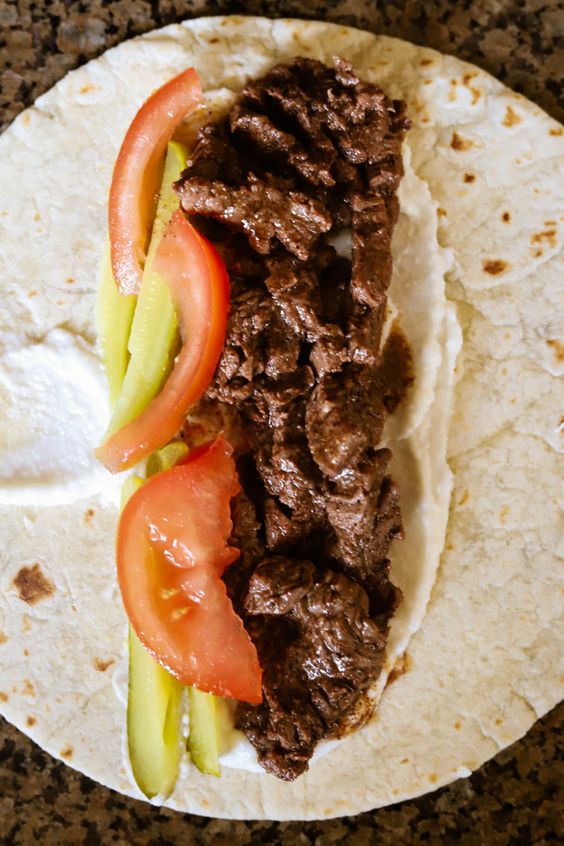 HOW TO DO:
Season the skewered beef tenderloin with salt, ground pepper and mustard.
Roast the meat in the oven for 1 hour.
Transfer to a salamander until browned.
Place the roast meat in pita bread and decorate with cucumber, tomato and onion.
Add yogurt, sour cream, and hot sauce to taste. Enjoy!
Advertisement:
Advertisement:
Advertisement:
Thanks for your SHARES!
You May Also Like
Add a comment