Easy Baked Cheesy Mussels Recipe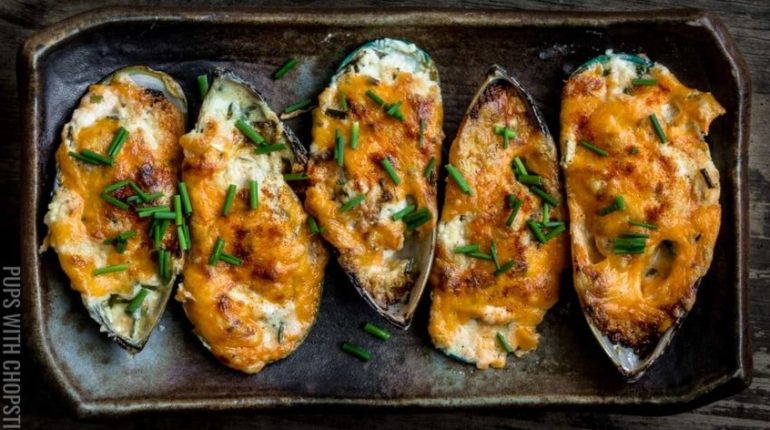 Posted November 11, 2022 by: Admin #Kitchen
INGREDIENTS:
Advertisement:
1 kg of tahong (mussels)
Quick melt cheese, grated
¾ cup butter, unsalted
3 tablespoons of breadcrumbs
1 head of minced garlic
¼ teaspoon salt
HOW TO COOK:
Prepare the fresh mussels by removing the 'beard' and then wash them.
Steam the mussels by placing them in a pan without water and then cover.
Cook over medium-low heat until shells open.
Let it cool for a while and remove the other half of the shells.
Melt the butter in a small saucepan.
Add the salt and garlic, then cook until tender.
Remove from heat and mix with the breadcrumbs.
Top each mussel with a teaspoon of the butter-garlic mixture.
Add the grated cheese on top.
Meanwhile, preheat oven to 355 F or 180 C.
Line the baking sheet with parchment paper or aluminum foil and place the mussels on top.
Bake for 10 to 15 minutes or until cheese is melted and slightly browned.
Remove from oven and transfer to a serving tray. Enjoy!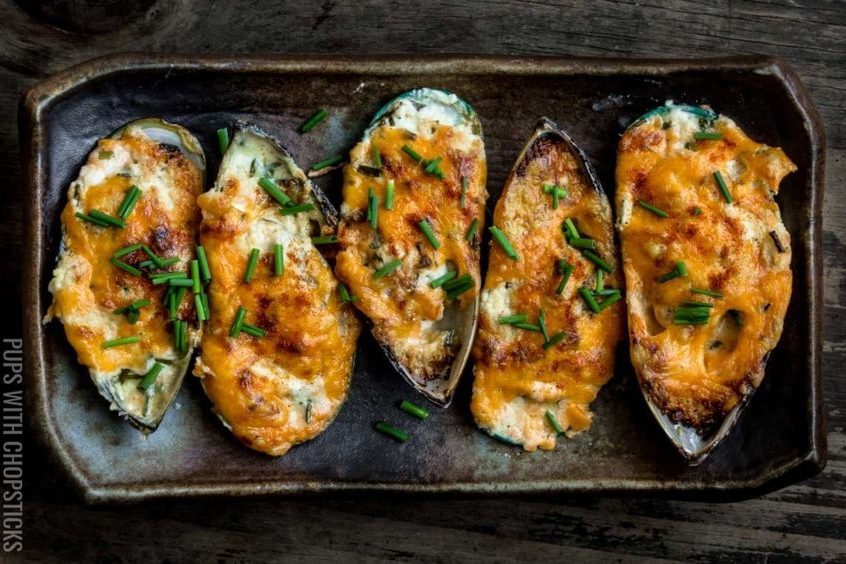 Advertisement:
Advertisement:
Advertisement:
Thanks for your SHARES!
You May Also Like
Add a comment