6 Elegant Ideas for Creating a Shaded Area on the Terrace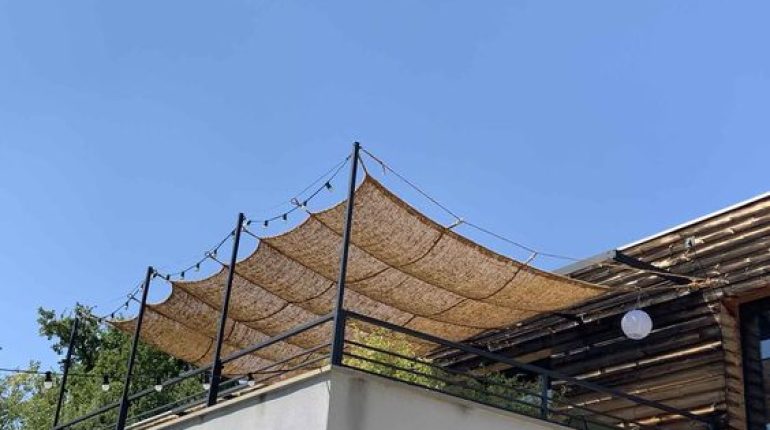 Posted July 15, 2023 by: Admin #Decoration
The pleasure of lounging on a sunny terrace is unparalleled. Alas, Mother Nature sometimes gets in the way and disrupts our outdoor bliss. Whether it's a light drizzle or the scorching heat of summer, it's imperative to protect your terrace so you can enjoy it uninterrupted. Let's explore the best remedies to keep your terrace a sanctuary, come rain or shine.
Advertisement:
Which solution for your terrace?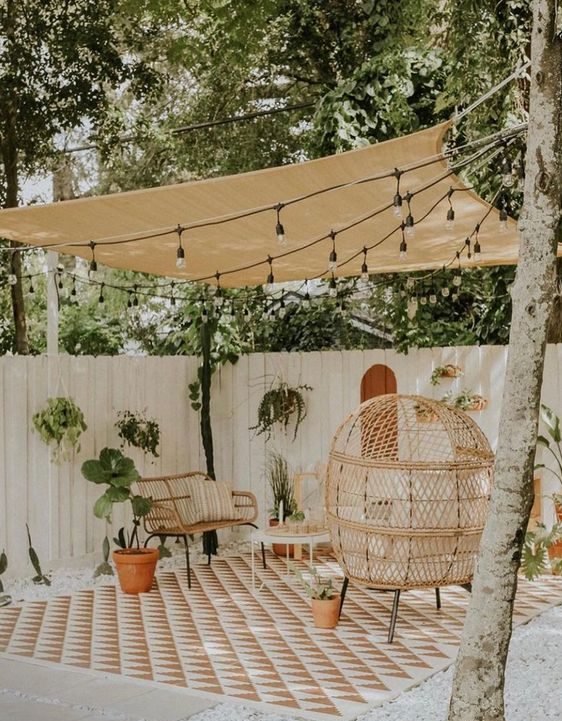 When choosing the perfect solution for your terrace, it is crucial to prioritize practical considerations. Begin by evaluating the terrace's surface area, configuration, and exposure to elements like wind. Naturally, your budget plays a significant role as well. Various options exist, ranging from removable solutions to permanent fixtures. If you opt for a permanent solution, it becomes vital to select one that harmonizes with the overall architecture seamlessly. Lastly, consider modular solutions that offer flexibility in exploring your terrace according to your preferences. By considering these factors, you can confidently choose the most suitable solution for your terrace.
 Trellis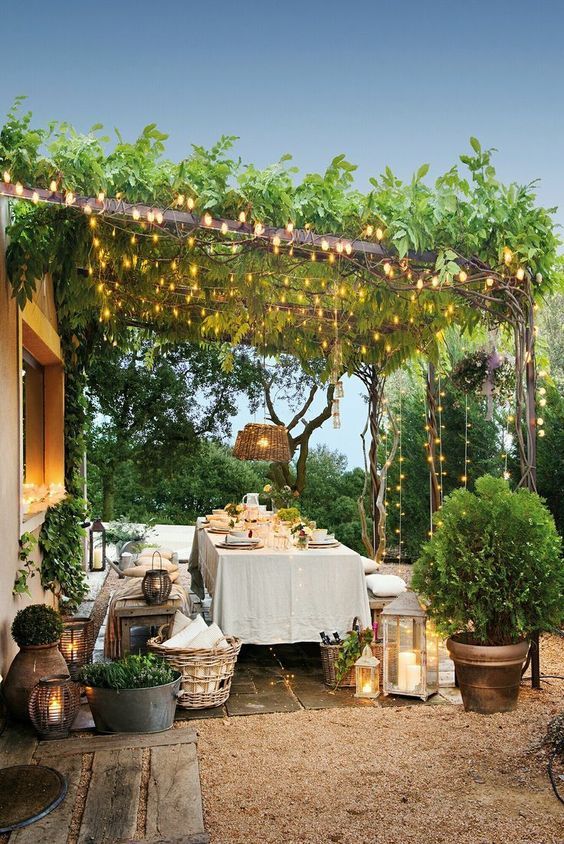 Advertisement:
A trellis stands out as a splendid choice to adorn your terrace with its natural allure. It provides delightful shade during scorching heat, yet falls short in protecting against rain. Hence, it suits regions blessed with mild climates. The key lies in selecting the right plants. Steer clear of fruit-bearing varieties that may create untidiness and potentially damage your furniture covers, ensuring your garden remains a pristine haven.
Awning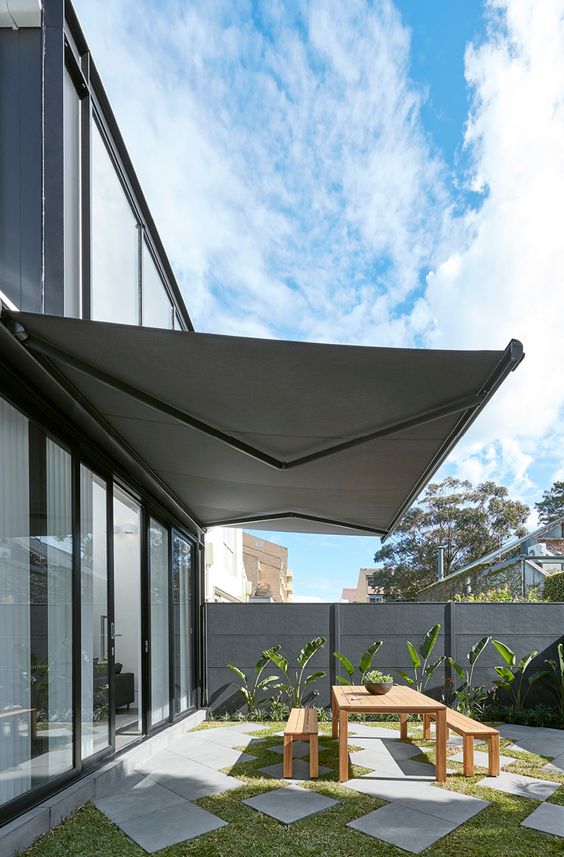 With the advent of advanced technology, awnings now provide superior protection against inclement weather and harmful UV rays. Their modern design ensures they are lightweight while offering extensive coverage. Furthermore, these awnings incorporate a vertical slat, enhancing both protection and comfort. The fabric comes in a vast array of colors, and even captivating patterns, allowing it to transform the facade into a visually appealing masterpiece when unfurled. Thanks to these innovations, awnings not only safeguard but also bring a delightful decorative element to any outdoor space.
Advertisement:
 Free-standing double-slope awning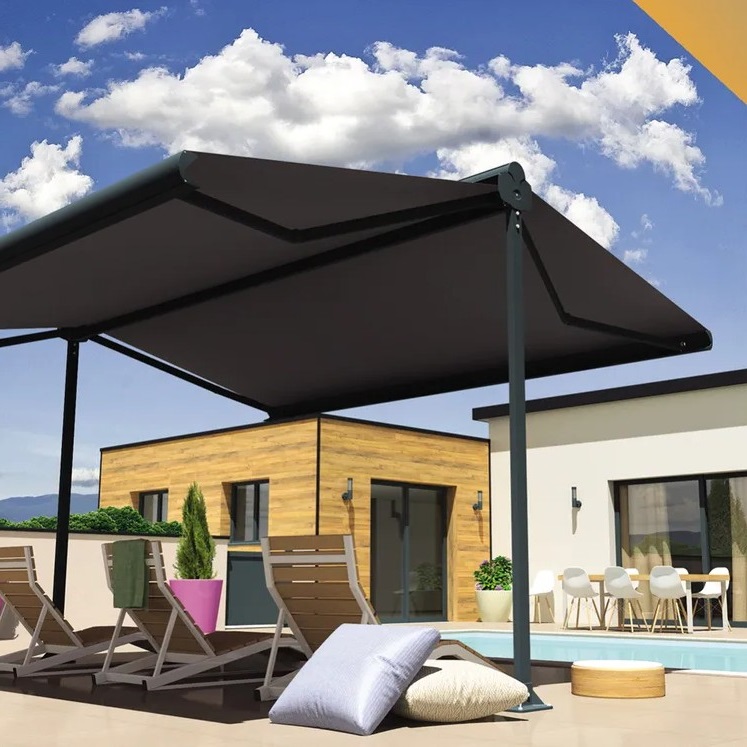 For targeted coverage of a specific area on your terrace, a free-standing double-slope awning is an ideal choice. This self-supporting system is especially beneficial if you frequently host gatherings or poolside events. However, it's important to note that this solution may not be suitable if your terrace is prone to strong winds. In such cases, alternative options should be considered to ensure the stability and safety of the awning.
Shade sail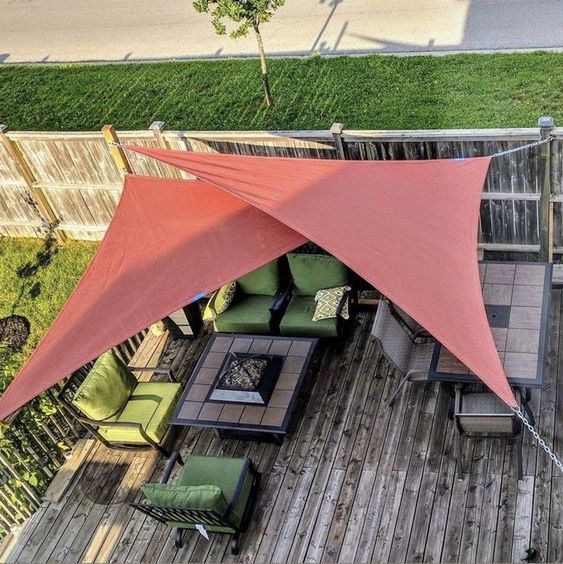 Advertisement:
The shade sail is an elegant solution for covering your terrace. Its main advantage lies in its remarkable adaptability, enabling it to fit perfectly into any configuration. Whether you have a compact space or a vast XXL terrace, this versatile sail can meet your needs. You can choose to attach it to the façade of your building, or opt for a pole system. Like awnings, shade sails are available in a wide range of colors, from sophisticated to decorative. To energize your outdoor spaces, you can even mix different sail models and opt for triangular formats.
Coconut fiber shade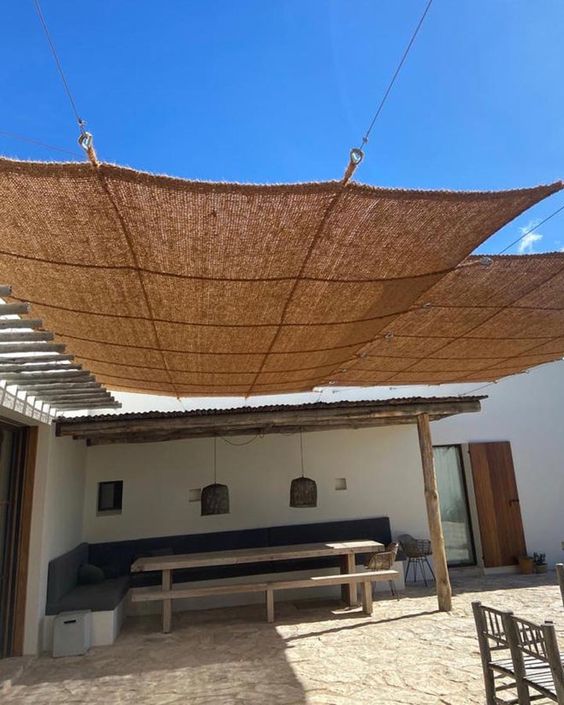 The coconut fiber shade canopy presents an eco-friendly and organic substitute for traditional shade cloth. Crafted from natural materials, it boasts exceptional durability, being rot-proof and weather-resistant, enabling it to withstand the elements year-round. You have the flexibility to hang it like a shade sail or position it atop a pergola. Its understated and natural aesthetics make it an excellent choice for both modern terraces and historic structures, enhancing the allure of any outdoor space.
Bioclimatic pergola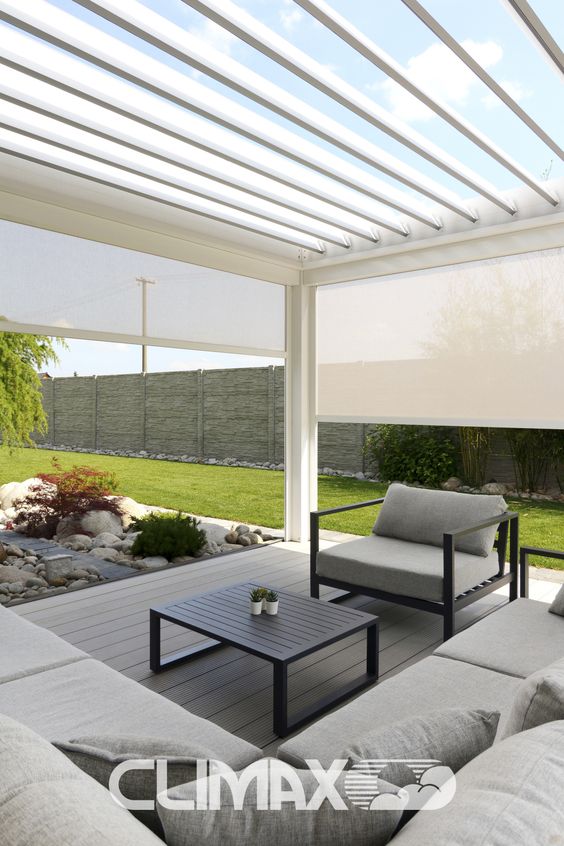 Advertisement:
The bioclimatic pergola is a remarkable extension for your home, enabling you to savor your terrace throughout most of the year. It not only shields your outdoor furniture from the elements and excessive sunlight but also provides a refreshing coolness, offering a few additional degrees of comfort. With its oriental slats, you have the flexibility to regulate the amount of sunlight you desire, allowing you to create the perfect ambiance. This innovative pergola harmonizes function and aesthetics, enhancing your outdoor experience while providing a touch of elegance inspired by oriental design principles.
Advertisement:
Advertisement:
Thanks for your SHARES!
You May Also Like
Add a comment